Cuts to your utilities are a pain whenever they happen. You might not realise how much you're gasping for a cuppa, until the kettle no longer works. Not to mention other essential appliances like the fridge and the cooker.
But if you can't predict when power outages are going to happen, it's still worth knowing what level of cover your home insurance gives you. As well as what your rights are and who to contact when the power goes off.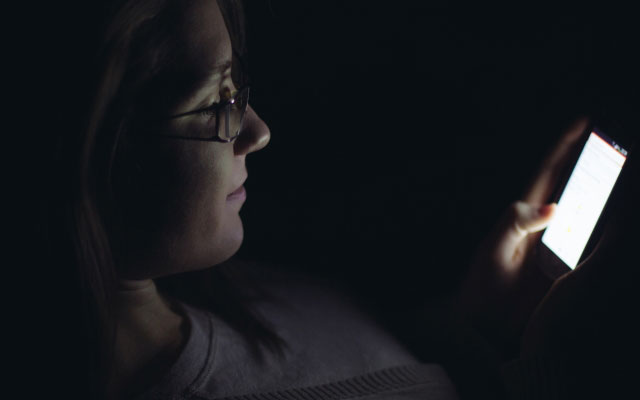 Does home insurance cover any damage caused by a power cut?
That depends on your policy. While you might not be covered for a power cut, you could possibly claim for knock-on damage. With our home insurance options, you're covered for up £45,000 or £50,000 if your property can't be lived in as a result of damage to the building, like a fire for example.
It's not just your living conditions that suffer with no central heating or lights. A lack of electricity can have various knock-on effects, such as the food in your fridge and freezer going off.
Our contents insurance covers your food and drink up to the value of £500 if they've gone off due to an accidental power failure. In some cases, we'll even cover the cost of you hiring another freezer if necessary.
Can I claim compensation for electricity power cuts?
Unplanned outages
If the power cut wasn't planned, the amount of compensation you can get depends on how many homes were affected by it, and whether the outage was caused by bad weather.
To find out how many homes were affected, contact your local distribution network operator (DNO). They maintain the power lines that connect your home to National Grid's network. You can find your DNO from the Energy Networks Assocation.
If less than 5,000 homes were affected, you'll get £75 if the power was out for longer than 12 hours, and an additional £35 for each following 12 hours.
If more than 5,000 homes were affected, you'll still get the same amount, but capped up to a maximum of £300.
In cases of severe weather, the number of homes affected doesn't have a bearing on your claim. You'll get £70 if the power was off for 24 hours, and another £70 for each following 12 hours, up to a maximum of £700.
Planned outages
You can claim compensation for a power cut, but it depends on whether you were informed in time. Your DNO must give you 2 days' notice if they plan to cut off your supply for repairs or testing.
You can claim £30 in compensation if they gave you less than 48 hours' notice (or no notice), but you must claim within a month. Get in touch with your DNO, as they each have different ways of handling a claim. Just as for unplanned power cuts above, you can find your DNO from the Energy Networks Assocation.
How to find out if there's been a power cut
When your electricity goes off, it helps to put your detective's hat on and check with the neighbours. Has their supply been cut also or is it just you? What about nearby streets? If you see any lights on or other signs of power, it could be that your circuit has tripped.
In the countryside it's quite possible for one village to be cut off, while a nearby community still has lights on.
If you can still access the internet on a mobile device, check the website or social media feeds of your DNO or energy supplier for breaking updates. Searching for your local area with the term 'power cut' might also bring up useful information.
If you can't find information online, or access the internet, call your DNO by dialling 105. Do not contact your energy provider. The DNO should be able to tell you what the issue is, how they're dealing with it, and how long they estimate it will take to fix it.
How long can a freezer last without power?
If the electricity goes off, try not to keep opening your freezer and fridge. A half-full freezer without power should keep your food safe for about 24 hours, while a full freezer should last up to 48 hours.
If the outage is likely to be more than 4 hours, you should move high risk items like meat, dairy and poultry from your fridge to the freezer. As always, put meat and poultry at the bottom of the unit, to avoid the contamination of other foodstuffs.
Alternatively, you could surround food products with ice in a portable cool box. However, this may require a trip to your local supermarket or corner shop for ice, hoping they're not affected by the cut.
Prepare for a power cut
If violent storms have been forecast, or a weather warning has been issued by the Met Office, it pays to be prepared. In addition to getting extra blankets and board games out, there are some useful items to have ready.
Emergency night lights which kick in when the power goes out.
A torch, candles and matches, and an LED wind up lantern – keep them somewhere easy to find in the dark.
Batteries.
Cool boxes for food – leave a freezer pack or two in the freezer ready.
A portable mobile phone charger or power bank.
A camping stove and fuel, if you don't have a gas cooker. Again, don't forget the matches or a lighter.
Making a complaint about a power cut
If you've experienced a power cut and weren't satisfied with the DNO for anything from the response time to the compensation process, you can contact Ofgem independently.
They act as a middleman to make sure the DNO sticks to the standards set out in your contract with them. In cases where they feel these standards weren't met, they'll see to it that you get the right amount of compensation.