Buying the right travel insurance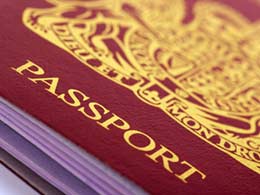 Taking a holiday is an exciting time. Arranging your tickets, checking your passport and planning the places you're going to visit. But some things are not quite so exciting and certainly arranging your travel insurance is something that falls into that category!
But insurance is nevertheless, vital and it's best not left to the very last minute. It's tempting just to go online, nip to the supermarket to get cover or just tick the 'Yes, I want insurance' box at the travel agent in order to get the cheapest deal. After all, you're on holiday... what could possibly go wrong?
Of course for the majority of people, nothing does go wrong (except perhaps the holiday ending too soon!) but there are things that are worth thinking about.
Here's our checklist for a carefree holiday:
Get properly covered: Make sure your cover does what you expect it to do. 'Cheap' deals may well be cheap for a very good reason. Go to a brand you can trust, like AA Travel Insurance.
Read the small print: When you buy insurance, be honest. If you have 'pre-existing conditions' ­ even something mild and under control like asthma or diabetes or perhaps angina that is managed by medicine, then tell your insurer. It may not make any difference to your premium but if you suffer a related illness without having told your insurer, you might find your cover is invalid.
Hang on to your gear: Insurance is there to protect against the unforeseen, not for being daft! If you leave your camera on the beach while you go for a swim, don't expect insurance to pay up if it gets nicked! But if you do have property stolen, tell the police and get a report.
Check your home insurance: That might sound an odd thing to say, but if your home contents are covered 'away from the home' then there is no need to take out the baggage cover element on travel insurance. You'll pay less, because it's already covered by your home contents insurance.
Tell your insurer if you need medical treatment: For example, you might need to call a doctor to your hotel because one of your kids may have caught a fever. If something a bit more serious occurred, then you'd have to call the emergency helpline provided by your insurer. It is very important to follow the guidelines in your policy ­ they are there to help make sure your claim is dealt with properly.
Get your travel insurance quote by clicking on the button below.