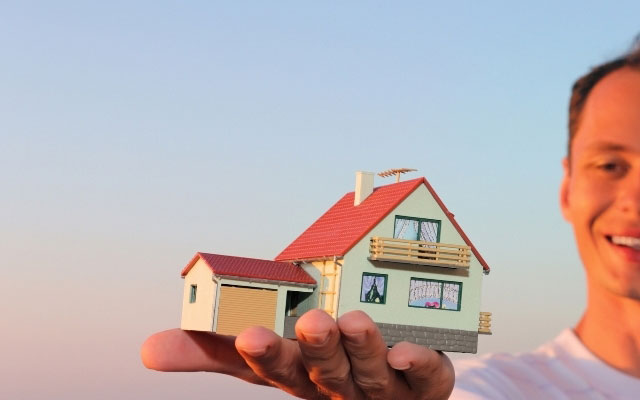 What is the AA British Insurance Premium Index?
The AA British Insurance Premium Index (Index) has been tracking the quarterly movement of car and home insurance since 1994.
Every 3 months it measures the 5 cheapest quotes for each 'customer' to provide an average or Shoparound premium, and show the cost of insurance for drivers and homeowners.
Motor insurance premiums – 2017 quarter 1
Car drivers have been unlucky at the start of 2017. Their insurance premiums could have remained stable or even fallen during the first quarter of 2017, but for the unexpected government change to the so-called discount or Ogden rate. It was last reviewed in 2001, so many drivers may not remember or perhaps even know about it. So they saw small premium increases over first quarter, with the prospect of higher to come.
Michael Lloyd, director of AA Insurance, explains. "The discount rate is the percentage sum applied to injury compensation payments that reflects the interest that could be earned by a claimant, if they were to invest their payout.
"It has been fixed at +2.5% since 2001, but with effect from 20 March it was slashed to -0.75%.
"So where injury compensation payments used to account for the assumed future investment return of 2.5%, following this decision claimants are being paid more money to allow for the negative investment rate now imposed.
"It has had an immediate effect on car insurance premiums because injuries already claimed for, but not yet paid, are affected by the rate change as well as new claims.
And there is more bad news. The Ministry of Justice has announced that it is shelving further reforms that could reduce fraudulent claims.
"It means that the whiplash gravy train has the green light again, which is not good news for car insurance premiums," says Lloyd.
"The Index suggests that the first quarter is the calm before the storm. Although I don't expect to see premiums rise as sharply as they did over 2010 and 2011, there's no doubt that they will quickly climb again unless further [Insurance Premium Tax] increases are curbed and the discount rate is reviewed."
Home insurance premiums – 2017 quarter 1
The new year started somewhat better for home insurance. The AA Index recorded little change as prices remained steady, but premiums are expected to rise during 2017.
Michael Lloyd, director of AA Insurance, says: "Although home insurance has been in the headlines with the official opening of the Flood Re scheme last year, which enables families most at risk of flooding to obtain affordable insurance, the cost of cover has remained relatively stable.
"And over recent months the weather has been quite benign, most of us enjoying another relatively storm-free winter.
"However, [Insurance Premium Tax] increased to 10% from last October, and will rise again in June this year to 12%. We expect an inflationary increase of 2% for policies taken out or renewed from the beginning of June."
Mr Lloyd believes that a fall in premiums is unlikely, despite an increasingly competitive market. Various industry reports suggest that insurers are on the verge of returning underwriting losses, and some increases in premiums can be expected over the coming year.
He also notes that insurers must also now declare a homeowner's previous premium on renewal. "I believe this will encourage more people to change insurance cover more often. That's likely to discourage insurance companies from offering introductory discounts if they don't expect to renew business after the first year.
"So that feature, combined with the further increase in IPT, will see premiums going up again this year."
---
For all the numbers, statistics, tables and charts relating to the first quarter of 2017, you can find them at the AA British Insurnace Premium Index.