28 November 2018
The prospect of a no-deal Brexit, meaning no transition period, will mean that a car insurance 'Green Card' is likely to be required by UK drivers venturing across the Channel or into the Republic of Ireland from 29 March 2019.
Along with the rest of the industry, AA Insurance is gearing up for issuing Green Cards to its customers, to prove that their car insurance is in place when they drive in Europe.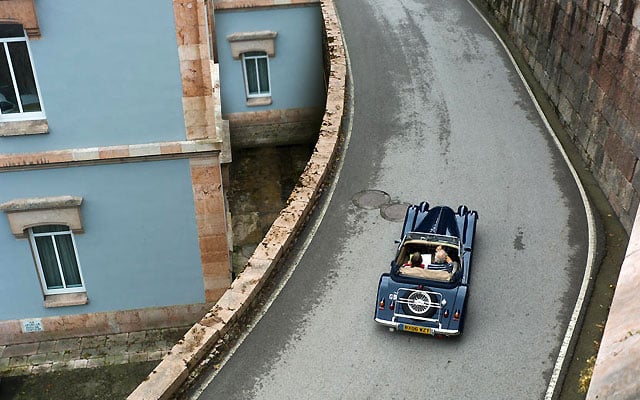 Car insurance in the European Union
Under EU law all motor insurance issued in the EU is valid throughout the EU as well as Norway, Switzerland, Liechtenstein and Iceland, to the minimum cover that is legally required in each country, usually third party only.
Many insurers, including the AA, extend their comprehensive cover to countries outside the UK, typically for up to 90 days and there are no plans to change that in future, regardless of the Brexit outcome.
A Green Card must be green
The Green Card is a multi-language translation of your certificate of insurance, and is recognised by all countries in the Green Card System.
Some countries issue a Green Card electronically as a PDF, which can be printed at home (although it must be printed with a green background to be valid). The UK insurance industry is considering whether they can be issued in this way.
Janet Connor, director of AA Insurance, says: "Around 4.7 million drivers take their cars into Europe each year, excluding commercial traffic, and I see no reason why that should change even after a hard Brexit."
Insurers already issue a Green Card to drivers taking their car beyond European borders, while some ask for one for the comfort they provide in proving, if needed, that their car is insured.
Ask your insurer for a Green Card before you go
Janet adds: "Cover that you have isn't going to suddenly stop at midnight on 28 March, but it would be prudent to ask your insurer for a Green Card before you go, if you expect to be away on that date.
"Although there may be more queuing at ferry ports as documents are checked when leaving and re-entering the UK, once in Europe there is no restriction in driving across borders. No one is going to single out British drivers when they travel between, say, France and Belgium.
"I see no need to change your travel plans because of Brexit."
International Driving Permits
The AA also points out that in the event of a no-deal Brexit with no transition International Driving Permits (IDP) are also likely to be needed. From 1 February 2019 these will only be available from post offices by applying in person.
Two different types will apply:
A '1949 Convention' IDP for the Republic of Ireland, Spain, Malta, Cyprus or,
A '1968 Convention' IDP for all other EU countries and for Norway and Switzerland
If driving via France to Spain, therefore, drivers will need to take both types.