22 February 2017
The biggest home running cost for most people is gas and electricity, just as the biggest car running cost can be fuel, according to AA Home Services.
Today the AA launches a radical new boiler cover and energy switching service which guarantees to save members £200 on their gas and electricity costs and non-members £150.
It not only protects a user's gas boiler – the largest consumer of energy in the home – against breakdown, but ensures that it burns the cheapest energy available while the home also benefits from the cheapest electricity supply, too.
The 'big six' energy providers have made £ billions in profits over the last six years according to Ofgem (and more big profits expected to be announced on 23 February*).
A recent report indicated that two thirds of UK households are still on the standard variable tariffs of the 'big six' suppliers which can be hundreds of pounds more expensive than the best deals
It is estimated that last year households paid up to £2 billion a year too much.
Some of these profits are due to customer complacency, so the AA wants to get better deals for families.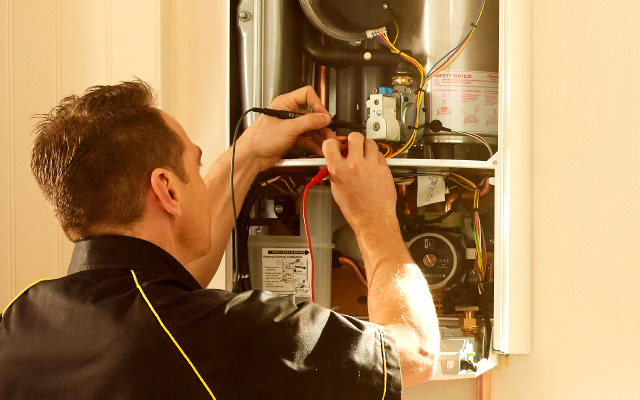 Why the big idea
One of the biggest expenses for consumers is energy bills and many people are in the dark on how to get the best deal.
Not only are millions of families significantly over-paying for their energy, if their boiler breaks they often don't get the service they deserve to keep their heating working and hot water flowing.
A boiler breakdown can be one of the most disruptive events for a household – especially for vulnerable people.
Consumers don't realise there are options to keep them warm; their heating running reliably and save money.
That's why the AA is launching an imaginative new service that both ensures customers never overpay for their energy again and provides prompt help if their boiler breaks down.
Customers buying an AA boiler cover product will be guaranteed to save at least £150 on their energy bills by using the AA to find and switch them to the cheapest energy supplier on the market
If a cheaper tariff becomes available, the AA will let them know and switch them again.
If a customer who is also an AA roadside member doesn't make £200 of savings (£150 non-members) on their energy bills, the AA will refund the difference.
In the same way that AA roadside members trust the expert service they receive to get their car running again, the AA also provides a fast response when customers have no heating or hot water. Basic 'no fix, no fee' boiler cover (so if the boiler can't be fixed, the excess is refunded) starts at only £5.99 / month with the option to upgrade to include an annual service.
How it works:
The AA makes no charge and takes no commission from energy companies for this service. And it is completely independent – unlike price comparison sites that do take commission so may not always show the cheapest option.
By calculating actual energy usage, the best available deal is found and consumers are switched to the cheapest provider.
Tariffs are regularly compared, ensuring that the best possible deal is always found.
On the guarantee there are no catches – if a customer doesn't save £150 (£200 if an AA member), they will be refunded the difference (so the boiler cover could effectively be paid for too).
James Hosking, director of AA Home Service, said: "Because anything can happen, we want to give consumers a better energy deal while also continuing to ensure that they enjoy first-class boiler cover.
The savings customers make by us switching their energy suppliers will pay for their boiler cover or we will top it up
"The savings customers make by us switching their energy suppliers will pay for their boiler cover or we will top it up. Consumers can put their trust in the AA to save them money and get brilliant boiler cover.
"In our trial the average saving was £250 – the lowest was £79 and the highest an eye-watering £934. Join us and let us save you money while keeping you warm.
"It really is a win win situation."
Why is it important?
14 million homes in UK have gas central heating
8 million have no boiler cover
Average cost of a boiler repair is £429 (AA-Populus July 2016) if not covered. (sample 2,815 respondents who paid to get their boiler going again).
The AA's role
AA Home Services launched in 2010, and now fixes over 70,000 homes every year.
All AA Engineers are Gas Safe qualified and just work on fixing homes (not cars).
The business is run from the AA's Oldbury Operations centre in floor space recently vacated by British Gas.
---
* Centrica (which owns British Gas) results expected 23 February.
This service is provided in association with Flipper and for no subscription cost.
The AA/Flipper service keeps users on the best energy deal without the stress of switching themselves.