Ah, the mid 1990s. Girl power was full of spice, Blur faced Oasis in the battle of Britpop, Donald Trump was just another ludicrously rich American, and your phone was tethered to the wall. Plus student contents insurance, along with loans, became available for students.
If you were at college or uni then, student life would be almost unrecognisable today. A library is now the music collection on your smartphone, and you can carry all your books in a lightweight Kindle. With an over-reliance on expensive electronics, the need for student insurance is more necessary than ever.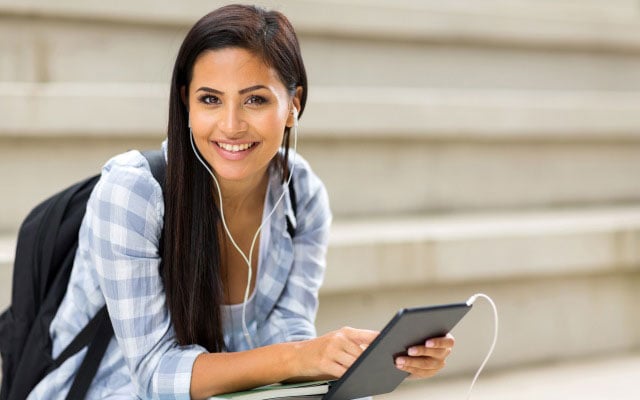 Does your home insurance cover a student house?
Worried about your student son or daughter dropping that expensive new phone or laptop? Insuring such valuables probably isn't high on their list of priorities – what with their budget extending no further than pasta and beans – but they might be in luck.
Some policies, like our Home Insurance Plus, include cover for loss or damage for contents temporarily in halls of residence or other student accommodation, up to the value of £3,000. This is providing the student still has their permanent address at your home. Likewise, it covers accidental loss or damage for valuables up to the value of £1,000, providing the policyholder owns the items.
If your policy doesn't cover the personal belongings of students living away from home, then you can always add extra cover for valuable individual items.
How does student life affect insurance?
Seeing the state of your youngsters' student house might have you frantically adding more cover for their possessions. Here are just some of the digital necessities modern students can't live without - making student contents insurance a must.
Phones The cost of a smartphone is hefty, so having iPhone insurance or cover for an Android device could be a lifesaver. They can easily be dropped, stolen or lost, and with most of us using the phone to do more than make calls, it's vital to stay connected. How can you check your Instagram likes without one?


Laptops Considering laptop insurance? Used for everything from storing photos and music to lecture notes, a student's laptop is their life. You'll want to consider adding it to your valuables if the value exceeds a certain amount.


TV While 9 in 10 people still watch live TV, young people and students especially will most likely stream shows on their laptop or tablet. Water-cooler chats and staying in to watch the latest episode of Friends are – almost – a thing of the past.
---
If you tally up the possessions of a student based on the tech they're using, carrying in their bags or wearing, you may shocked how much they come to.
So if one of yours is flying the nest soon, or you yourself are embarking on student life, have a look at our cover levels and get a quote. Knowing your valuables are protected will let you get on with partying and studying.