Insuring younger drivers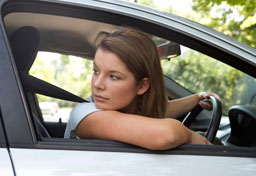 One of our customers was looking to buy a car for her son, so he could cart all his cricket gear around. Shocked at the cost of insurance for young drivers she thought that she could insure the car in her name with her son as a named driver.
In the insurance trade, that's called 'fronting'. A car is bought for a young person, but the insurance is 'fronted' by a parent who already has their own car and insures it. You might be surprised to learn that this is in fact, illegal. If the youngster does have an accident, it will not only put a blemish on his or her driving experience but the parent will most likely lose their no-claim bonus.
It's much better to start a young person on their driving career responsibly and safely, with their own car insured in their own name. Of course, if you are a generous parent you could always contribute towards that cost!.
They will be far better equipped to do this if they learned to drive with the AA driving school which can then offer Pass Plus sessions. Pass Plus enables new drivers to gain additional supervised experience and help increase awareness of the road and other road users, in a range of situations including motorway driving. Once completed, the Pass Plus qualification can get insurance discounts.
So how could our young cricketing driver reduce his premiums? For a start he could add Mum to his insurance policy as a named driver. If he's over 25, he could start earning no-claim bonus as a legitimate named driver on a parent's policy with AA car insurance before he buys his own car. It might be uncool, but his first car should be a relatively low cost, low powered model that has a group 1 or 2 insurance rating. Try to keep the car off the road overnight - that makes a difference to the premiums. It might be worth insuring initially third party, fire and theft provided the car doesn't have a high value.
Also, stick to the speed limits. Not only will it save expensive fuel but it will avoid the risk of collecting driving convictions. Thus, avoiding the irritation of paying a fine as well as increased insurance premiums.
Find out more about young drivers' car insurance and get a car insurance quote.