About the award
The AA Lifetime Achievement Award, introduced in 2006, recognises professionals within the hospitality industry who have committed their lives to the pursuit of perfection within their discipline. Winners of this award are to be congratulated for making significant fundamental contributions to the industry which have had a notable impact, and must have demonstrated a lifetime commitment to progress in their field.
Robin Sheppard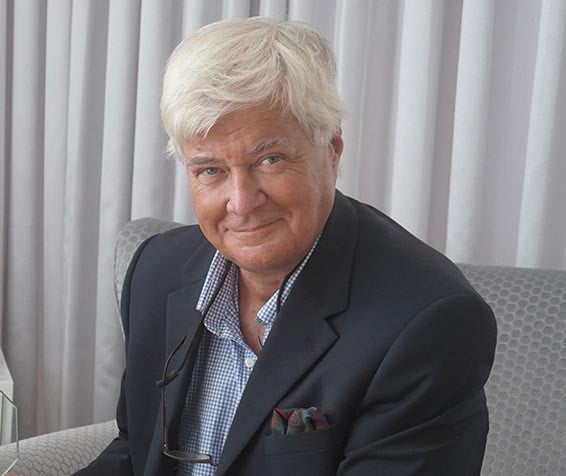 Graduating from Oxford Brookes University in 1977, Robin initially trained with British Transport Hotels, including the Old Course in St Andrews and was general manager for the first historic house hotel, Bodysgallen Hall, then the Lygon Arms before the Royal Berkshire in Ascot for the Hilton Group. He became a regional operations director with Forte Hotels, turning the Bath Spa Hotel into a shining star.
He established the Bristol Hotel Group in 1998, followed by Furlong Hotels and in 2000, he co-founded Bespoke Hotels which has subsequently grown into the UK's largest independent hotel group and now boasts over 200 properties spanning the length and breadth of the country and overseas.
His entrepreneurial streak has led him to detour into the world of design and manufacture, creating the Ty Nant Water Company in 1988. Robin created 4 ice-cream vending bicycles in the Cotswolds which continue to trade in the Broadway area to this day. In December 2004, Robin was struck by a debilitating illness Guillain-Barre Syndrome which completely paralysed him from the neck down, taking almost 2 years of relentless physiotherapy to regain mobility.
He recovered sufficiently to write a book on the subject, 'A Solitary Confinement', the proceeds of which are given to GAIN, the UK charity offering support sufferers of Guillain-Barre, where he is a Trustee. The book has sold over 45,000 copies.
An incredible and engaging hotelier for over 40 years, his contribution to the industry speaks for itself and has been recognised by various personal awards in recent years. His success is an inspiration to us all, made even more remarkable given the determination to overcome those disabilities and his continuing achievements.
Previous winners
2018 – John Stauss
2017 – Philippe Rossiter
2016 – Pierre Koffmann
2015 – Robin Hutson
2014 – Ruth Rogers MBE
2013 – Harry Murray MBE
2012 – Antonio Carluccio OBE
2011 – Peter Lederer CBE
2010 – George Goring OBE
2009 – Raymond Blanc OBE
2008 – Rick Stein OBE