About the award
This award recognises outstanding commitment and performance, identifying a housekeeper who goes above and beyond the call of duty.
Ankica Korzelius – St Ermin's Hotel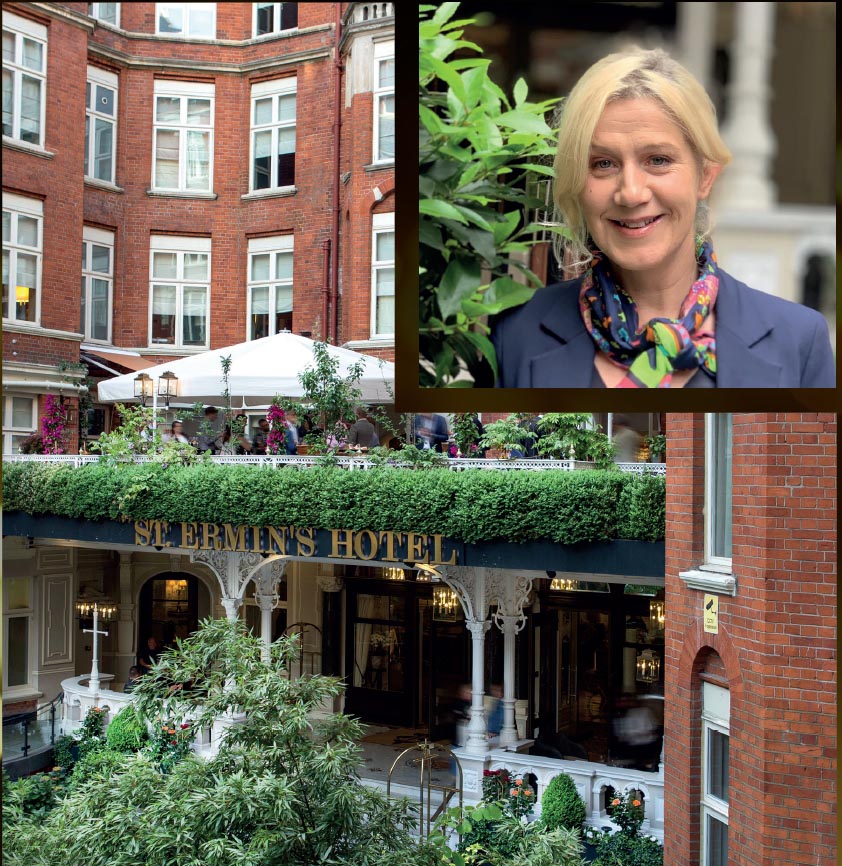 Ankica has been head housekeeper at St Ermin's Hotel for 9 years, joining in 2010 she saw it close and re-open and more recently now also oversees their sister hotel, the newly completed Bankside. She studied Hotel & Tourism and Ecology and worked in Germany before moving to take her first position in the London Intercontinental.
Not all Ankica's time has been spent exclusively as a housekeeper, as she was assistant general manager for five years in Canary Wharf. Prior to joining St Ermin's, she was at the Millennium Knightsbridge.
The inspection team chose Ankica for this prestigious award for both her passion and commitment to her role which really stood out and was completely infectious. Her responsibility is wide reaching covering two large hotels and encompasses so much – from working with the designers choosing fabrics as part of the ongoing upkeep and refurbishment program through to Christmas decorations and external appearance of the hotels.
Despite having such responsibility, she ensures she spends as much time as possible on the floors and enjoys the hands-on role. To say they are organised would be an understatement – it's a military operation – back of house areas were equally spotless. There are lots of green schemes which link back to her earlier studies in ecology – sustainability is a clear factor in choosing all products used.
Read more about St Ermin's Hotel at Explore UK.
Previous winners
2018 – Ewa Bialonas at Hambleton Hall Hotel
2017 – Tzveta Peneva-Ivanova at The Milestone Hotel
2016 – Nan McDowell at Crewe Hall
2015 – Sarah Middlemas at The Old Course Hotel, St Andrews
2014 – Geraldine Maursy at The Landmark
2013 – Julie Rogers at The Lowry Hotel, Manchester
2012 – Jolanta Vasiliauskiene at St James's Hotel
2011 – Lisa Williams at Park Plaza County Hall