About the award
This award recognises outstanding commitment and performance, identifying a housekeeper who goes above and beyond the call of duty.
Ewa Bialonas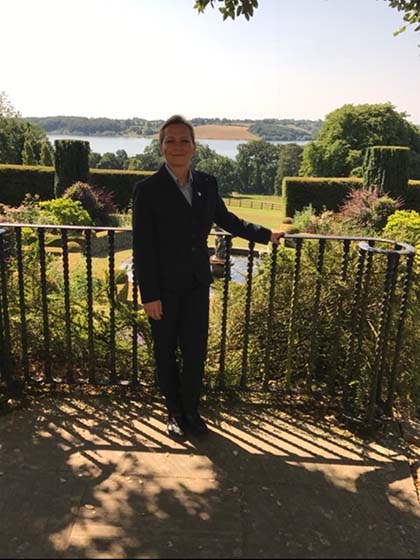 Ewa Bialonas is the Head Housekeeper at the very beautiful Hambleton Hall Hotel; a small but perfectly formed Country House Hotel full of history which overlooks the sparkling lakes and wonderful views of Rutland Water. She has held this position for five years with a career in housekeeping for over ten years.
Ewa has been a key driver for excellence for both herself and her team, "working together" is an unwritten motto; everyone in the team pushes each other to be the best they can and to help make the guest feel that they are the first person to be in a room so that their experience is special. Housekeeping at Hambleton Hall is truly exceptional and has scored maximum inspection marks consistently for many years.
Her team is one of the most important things to Ewa and the feeling of family and belonging she has created amongst them is clear to see. She leads by example and all are encouraged and supported to provide cohesion and consistency. She ensures they not only work together, but also have breaks together, to further foster the feeling of "family"; everyone helps everyone else.
Her attention to detail and expectations are well-known and respected, she was instrumental in creating a modern in-house laundry and introducing the use of eco-friendly products to not only respect the environment, but to be kinder to the staff using them.
Ewa's dedication and affection for the hotel are reflected in her sheer love for what she does and this just shines through. Her passion is not just for herself but also for her team, many of whom have been at the hotel for many years. The nomination for this award has made her feel incredibly proud and she was very sure to make certain that this recognition was not just for her, but for her team.
Read more about Hambleton Hall Hotel
Previous winners
2017 – Tzveta Peneva-Ivanova at The Milestone Hotel
2016 – Nan McDowell at Crewe Hall
2015 – Sarah Middlemas at The Old Course Hotel, St Andrews
2014 – Geraldine Maursy at The Landmark
2013 – Julie Rogers at The Lowry Hotel, Manchester
2012 – Jolanta Vasiliauskiene at St James's Hotel
2011 – Lisa Williams at Park Plaza County Hall