The Carbis Bay Hotel was given the Eco Hotel Award in 2019 and this accolade reflects its sustainability policies at the time. Since receiving this award, Carbis Bay has decided to leave the AA's accreditation scheme.
About the award
Introduced in 2010, this award recognises a clear commitment to sustainability, demonstrated through good practice and policy to make a positive contribution to reducing impact on the environment.

Carbis Bay Hotel, St Ives, Cornwall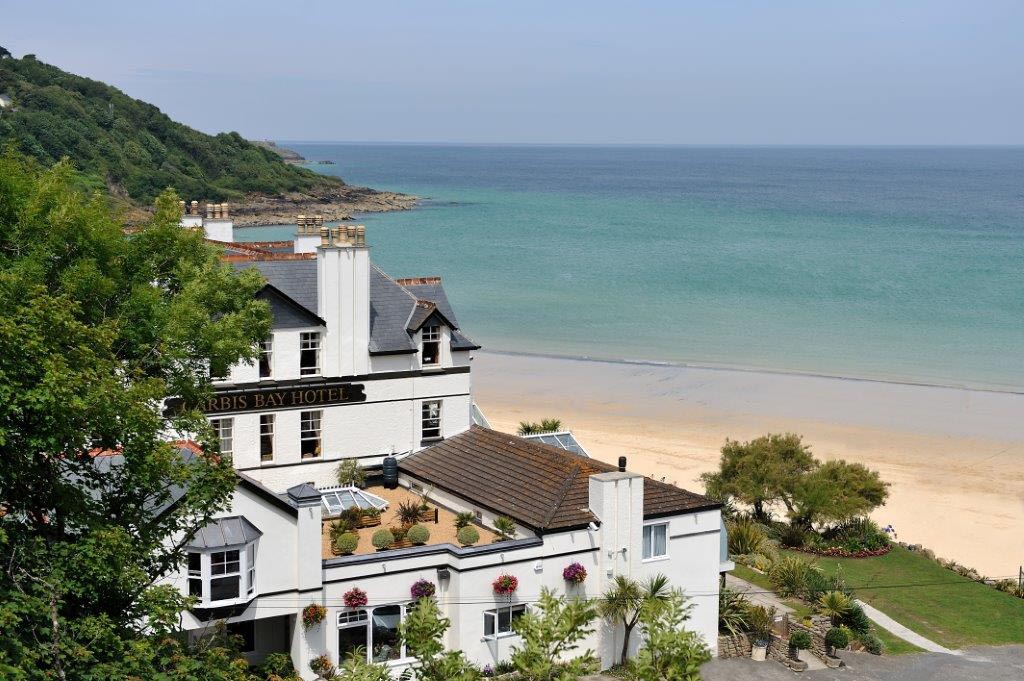 Given their unique location on the north Cornish coast and owning their 25-acre sandy bay beach, sustainability has played a natural and integral part of Carbis Bay through maintaining their immediate environment.
The demonstration of their duty of care to the beach itself, its surroundings and marine life, over many years, has led to the achievement of the coveted Blue Flag status and in recent years, this has been complemented by the Seaside Award. Their on-going development of the beach to secure the longevity of the Bay has seen the installation of sea defences through a bespoke solution that was noted for its sustainable approach.
Recent initiatives have included a fully commissioned on-site energy centre with 2 x 35kw combined heat and power units, providing energy for the entire site – the hotel, spa, beach lodges, ocean venue, beach club complex, apartments, suites and cottages. This has eliminated at least 12 boilers and providing a carbon saving of approximately 70 tonnes per annum.
It is believed to be the first hotel in the world to have installed pathways and a promenade made from recycled plastics from the ocean, using, to date, the equivalent of some 3.5 million plastic straws.