About the award
Introduced in 2010, this award recognises a clear commitment to sustainability, demonstrated through good practice and policy to make a positive contribution to reducing impact on the environment.
Fairmont St Andrews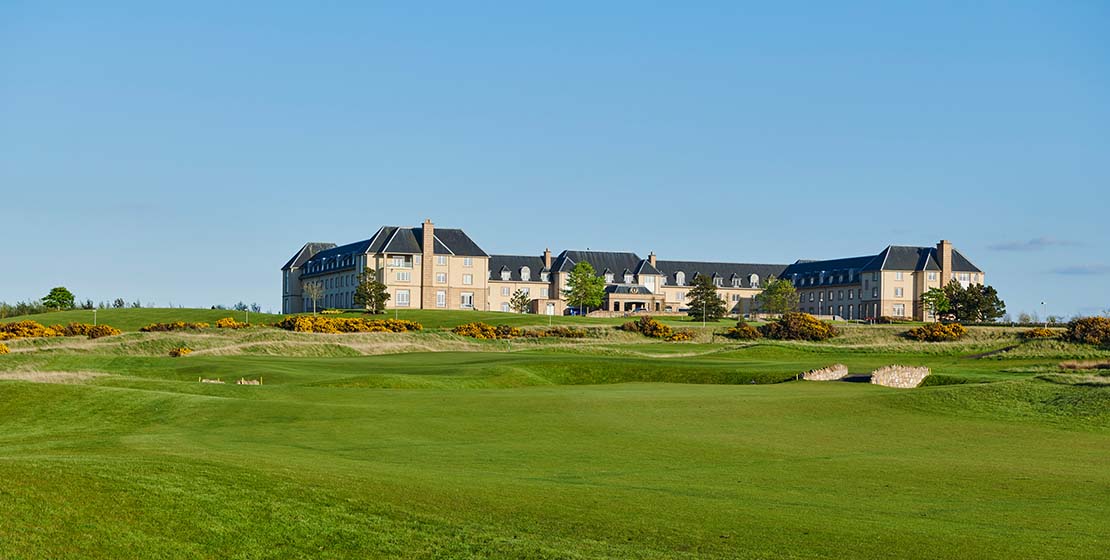 The Fairmont St Andrews is a large AA 5 Star hotel with 221 bedrooms set in 520 acres with stunning cliff top views of St Andrews and the North Sea.
Its approach to the environment is highly pro-active and clearly a focus for the whole business with a well-established and dedicated green team. It is this high level of engagement with its team and their efforts that really stood out for making a difference.
Initiatives such as the team's commitment to beach cleaning four times a year and the maintenance of the Fife Coastal Path which runs through the property are great examples of how their approach extends into the local community. As one of largest employers in Fife most of the team are local with 75% from Fife and a further 20% from Dundee.
Investment in the hotel through both a new building management system and new combined heat and power, have led to significant reductions in electricity, gas and water. The hotel recycles approximately 250kg of bathroom soaps and hygiene products per month that are donated to humanitarian organisations through the "Clean the World" initiative.
The hotel's latest initiative saw the introduction of two bee hives with dark native Scottish honey bees this summer.
Read more about Fairmont St Andrews
Previous winners
2017 – The Oakley Court
2016 – Battlesteads
2015 – The Savoy
2014 – Waterton Park Hotel
2013 – Le Manoir aux Quat'Saisons, Oxford
2012 – Le Manoir aux Quat'Saisons, Oxford
2011 – Lancaster London
2010 – The Scarlet