About the award
Introduced in 1998, this award recognises and outstanding contribution to promoting wine understanding and appreciation. Nominees are judged on the quality of their wine list and their ability to inspire customers to make wider and more adventurous choices in selecting wines.
Castle Terrace Restaurant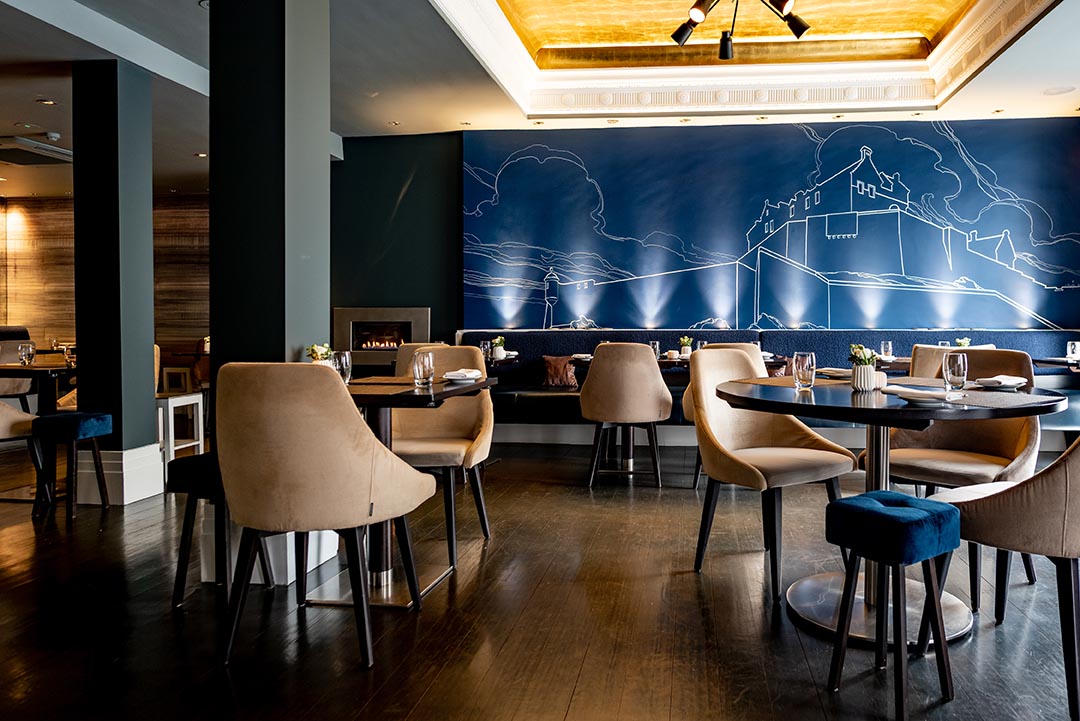 A venue in the environs of a castle has got to have a head start anywhere, perhaps particularly in Edinburgh, and the sibling restaurant to the much-lauded Kitchin at Leith steps up to the challenge.
In a dark blue room with a spacious modern feel and an outline image of the castle picked out on the wall, Dominic Jack plies a contemporary Scottish nature-to-plate style, with enough brio to offer a Land and Sea surprise menu with optional wine pairings, opening with a glass of champagne.
Wine judging observations:
A beautifully laid out list that is really accessible and easy to read. Whilst leaning towards French wines, overall it is nicely balanced with a strong New World selection. Vintage selections were excellent, pricing appropriate and great magnum selection. A list packed full of interest.
Read more about Castle Terrace Restaurant at Explore UK.