About the award
Each year the AA independently inspects hundreds of restaurants across the British Isles. Introduced in 2000, this award recognises restaurants that provide cuisine of a truly excellent standard, as well as demonstrating innovation and ambience and providing a high standard of hospitality.
Machine House Restaurant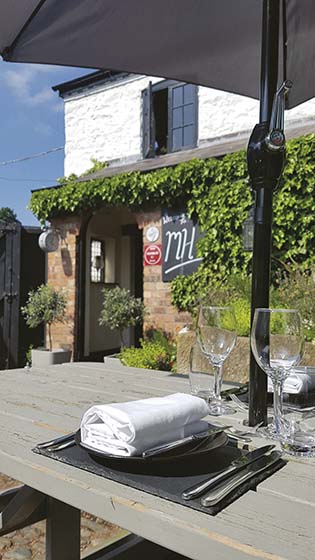 Kevin Lynn, Chef/Owner of Machine House Restaurant said:
"We are delighted to be recognised by such a prestigious organisation within the industry.
"An AA Inspector said of Machine House Restaurant:
"With its sturdy oak beams, bare stone and whitewashed walls, the setting may speak of another era, but the modern British cooking in this intimate restaurant is bang up to date. The kitchen has strong supply lines to outstanding local producers, then dials the flavours up to 11 in lively, sharply executed dishes."
Previous winners
2017 – Beach House Restaurant at Oxwich Beach
2016 – Restaurant James Sommerin
2015 – Coast Restaurant
2014 – Bully's
2013 – The Bull
2012 – Sosban
2011 – The Crown at Whitebrook
2010 – The Hardwick
2009 – Y Polyn
2008 – The Walnut Tree Inn