About the award
The AA Pub of the Year is selected with the help of our AA inspectors. These pubs stand out for being great all-rounders, combining a convivial atmosphere, well-kept beers and ciders, excellent food, and of course, a warm welcome from the friendly and efficient hosts and their staff.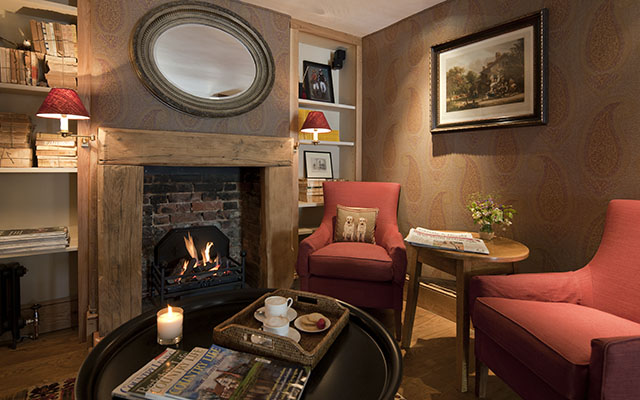 From its strategic position in the centre of the village, this 17th-century coaching inn keeps a watchful eye on everything coming up and down the High Street; on the wall of a house opposite, a pre-war AA enamel sign survives to inform motorists that London is 68 miles away.
Very much at the heart of the local community, The Bell sees Ramsbury villagers mingling with visitors from further afield, along with those having made a special journey here for lunch, dinner or an overnight stay in one of the nine stylish bedrooms.
Owned by the Ramsbury Brewery in nearby Aldbourne, this inn offers a variety of eating options – traditional pub classics and excellent Ramsbury real ales are served in the bar and can also be enjoyed in the small, enclosed garden in warm weather; there's a more formal dining option in the award-winning restaurant, and then breakfast, lunch, tea, coffee and delicious cakes are served in the Shaker-style Café Bella every day.
The tempting menus, in the hands of experienced chef Jonas Lodge, include meat sourced from their own estate and when in season, fruit, vegetables and herbs come from their own gardens. The whole operation is one of efficiency combined with a welcoming and relaxed atmosphere.
Read more about The Bell at Ramsbury: Pub | Restaurant | Inn
Previous winners
2016 – The Boot, Derbyshire
2015 – The Porch House, Stow-on-the-Wold
2014 – The Pheasant, Gestingthorpe
2013 – Elveden Inn, Elveden
2012 – The Black Swan, Ravenstonedale
2011 – Feathered Nest Inn, Nether Westcote
2010 – The Black Swan at Oldstead
2009 – The Trout at Tadpole Bridge
2008 – The Queen's Arms, Corton Denham