You might think it's impossible to find yourself driving without insurance. But in 2020 over 148,000 vehicles were seized for being uninsured.
Whether this due to an innocent oversight or an example of 'let's just hope we don't get caught' is hard to say. However, just for your peace of mind, it might worthwhile to ask yourself, 'Is my car insured?'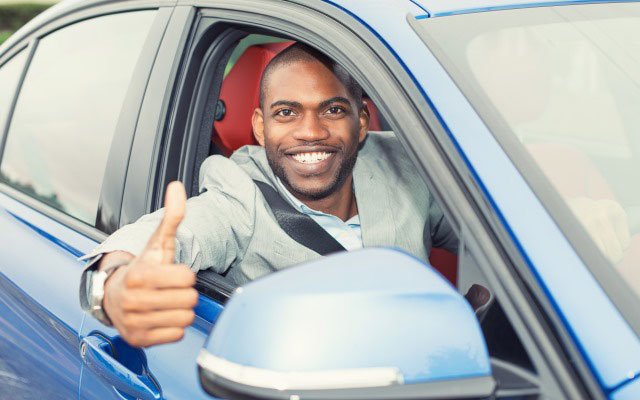 How do I check my car is insured?
You can quickly find out if you're adequately insured by popping on to the Motor Insurance Database. All you'll have to do is enter your registration number, and the database tells you there and then if the car is insured.
The Motor Insurance Database will intervene when you've forgotten to insure your car (deliberately or accidentally). They'll send you an Insurance Advisory Letter, which will give you useful info on how to get your car insured and avoid running into trouble with the DVLA.
This official reminder is a first step; failing to act could result with your car being clamped, seized or destroyed.
Do I need car insurance?
Yes, because it's the law. The Road Traffic Act 1988 states that all cars must have, at the least, third party insurance. So, not only does car insurance keep you financially protected if an accident happens, it keeps you on the right side of the law too.
While finding the right insurance can be tricky, the consequences of being an uninsured driver can prove even trickier. If you should opt to go without insurance, here's what can happen:
Driving without insurance comes with a hefty £300 fine, 6 points on your driving licence, and in some cases the police can even destroy your vehicle.
If you're taken to court, the consequences could extend to an unlimited fine and disqualification from driving.
It doesn't matter if the car isn't being driven: an uninsured car parked on the road can earn you a £100 fine.
For more information about the penalties and pitfalls, you can read our article on driving without insurance.
Am I insured to drive other cars?
There are some situations where you might be unsure how far your policy extends. For example, most standard policies won't cover you if you borrow someone else's car, or if they borrows yours.
Similarly, a lot of policies don't include driving lessons as standard, or provide cover if you buy a new car and drive it straight out of the dealership.
Some dealers do offer drive-away insurance just for this purpose, but a better solution might be short-term insurance. Plus, this would cover you while you shop around for the right insurance.
Is it ever okay to drive without insurance?
No. But there are certain circumstances where your car doesn't need to be insured. These include:
When you're taking your car off the road for a while and want to stop the insurance to save money. You'll need to complete a statutory off road notification (SORN).
It has been off public roads continuously since before 1 February 1998.
It has been scrapped, stolen or exported without notice.
It's registered as 'in trade'.
Though you don't need car insurance in these cases, it's still advisable to insure the vehicle in case of fire, theft and other potential damage.
If you're buying a car from an independent seller, we suggest you run a free DVLA check for up-to-date vehicle tax or whether it has a SORN.
How do I find the right insurance?
Price comparison websites make buying car insurance simple, allowing you to see a wide range of car insurance quotes all at once. It's important to look closely at each policy though, and not just be taken in by the cheapest quote. Our handy guide on using comparison sites has more advice.
You can also get your insurance from brokers, like the AA, who compare insurance prices from a panel of insurers to find the best policy for your circumstances. If you do get your insurance with us, we promise to find the best deal when it's time to renew your car insurance too, taking out the hassle of looking all over again.
So insurance is a necessity, but finding the right policy doesn't have to be a daunting task.
If you're one of the surprisingly large number of people who have concerns or questions about their car insurance, don't panic, we can help. If you're currently an uninsured driver or you're just checking you have the cheapest car insurance quote available, take a look at our car insurance options.
---
Author: The AA
Published 16 July 2018. Updated 6 June 2022.