Short term car insurance gives you cover for a set period of time, perhaps for a specific activity. It may also prove cheaper than being added to someone else's policy, or adding another name to your own.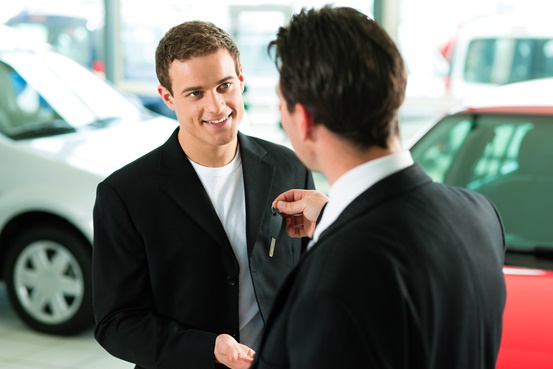 Why would I need short term car insurance?
Short term car insurance is useful in a number of situations. Such as borrowing a mate's car or lending someone yours. Maybe you've just bought a shiny new car and you're keen to drive it out of the showroom, right there and then. Or else a long road trip where you'll have to take turns driving.

It's also pretty handy if your car is in for repairs and you're using a courtesy vehicle from the garage. You might also be getting driving lessons, or going to or coming back from university.

Short term car insurance – also known as temporary car insurance – could also be useful if you're collecting or delivering a vehicle.
How does short term insurance work?
Short term insurance generally runs from 1 to 28 days, though some policies cover for up to 90 days. You can get a quote online, and coverage starts almost as soon as you make your payment.
The particular vehicles that are eligible vary from insurer to insurer, though most offer a range, including cars, bikes, and motorhomes. You'll find varying limits to how valuable the vehicle can be, but if it's not too far above £50,000, you should be okay.
Generally intended for personal use, most providers won't give you temporary car insurance if you're planning on transporting goods or passengers for a fee. To that end, some companies won't cover larger vans or anything with more than 8 doors. Again, you'll find that different insurers have different criteria, and some may allow limited commercial usage.
Who's eligible for short term car insurance?
Most drivers aged between 17 and 75 years old will probably be eligible. Under 25s may be excluded by some providers, but they will find insurers who specialise in cover for less experienced drivers.
It could be a bit tricky to get insurance if you have points on your licence. It might also be a problem if you've made a number of insurance claims in the past.
You'll obviously need to show that you have a full or provisional UK driving licence, though some insurers will also accept licences from any EU country. This may change if Britain leaves the European Union in 2019, but no new arrangements have been proposed so far.
Will short term car insurance affect my no claims bonus?
One of the advantages of short term car insurance is that if you have to make a claim, it won't affect your existing car insurance policy, and your no claims bonus will be intact.
---
Car owners who don't drive regularly might be tempted to stop their main car insurance and rely entirely on temporary insurance, but this would be illegal. If you don't plan to drive your car at all, you can let the DVLA know that it's "off road" by making a Statutory Off Road Notification (SORN).
However, if you own a vehicle and intend to drive it occasionally, it must be insured – even it's parked for most of the time. This is due to Continuous Insurance Enforcement legislation.
If you're looking for a quote for temporary car insurance we can sort that out for you today.