Comparing car insurance can help you find the best deals, though it's tempting just to pick the cheapest price without fully checking the details of each policy.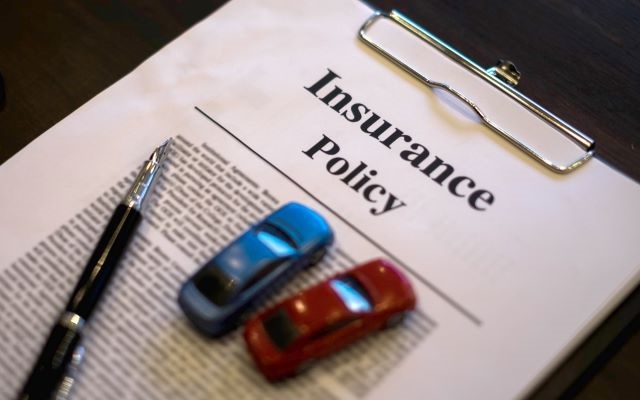 What affects car insurance costs?
Lots of people think that the premium relates to the value of their car, and to a certain extend it does. So why do some young drivers find the cost of insurance is much greater than the cost of the car they drive?
So before comparing quotes it's a good idea to understand the factors that affect the cost of your car insurance.
Your address.
Your age.
Your driving experience (how many years since you passed your test as well as any speeding or other offences).
Your claims history both fault and non-fault.
How you use your car – if it 'social pleasure and domestic' only or do you use it for commuting or for business purposes?
Other drivers named on your policy.
Your occupation.
How many miles you drive per year.
Your vehicle (read more about car insurance groups):

Damage repair and parts cost
Repair cost and times
Value
Performance
Safety – the Euro NCAP rating
Security
Extras and modifications

Policy features – such as how much voluntary excess you are prepared to accept (the amount you contribute in the event of making a claim).
Comparing car insurance – policy features
Finding the cheapest quotes often helps people to decide which insurer to go with, but while price is important, checking policy features can help you find the best deal. After all, there can be a big difference between a 'cheap price' and 'value for money'.
There are three types of car insurance to choose from:
Third party
Third party, fire and theft
Comprehensive
However, different insurers may offer further cover within these types, for instance:
Compulsory excess – The amount of excess, set by the insurer, you must pay when making a claim before the insurer pays out. All insurers will include an excess but it will vary from insurer to insurer.
Voluntary excess – The amount of excess you can choose which will affect the price of your cover.
European driving cover – Will your comprehensive cover go with you when you drive in Europe?
Cover for driving other cars – Insurance that lets you drive other cars.
Personal belongings theft – Protection if your belongings are stolen from your car, such as a sat-nav.
Accidental damage – Protection for accidental damage to your car.
Windscreen cover – Cover if your windscreen is damaged.
Motor legal assistance – The cost of legal fees will be covered if you require them.
Courtesy car – You'll be given a car to drive while yours is being repaired. This doesn't usually extend to a courtesy car if yours is a total loss or has been stolen but some insurers may include this or offer it as an optional extension of cover.
Personal injury claims – Protection for personal injuries is a fundamental element of car insurance.
Comparing insurance
Price comparison sites show you multiple deals on one page, and they usually display the cheapest quotes first. While they show the main areas of cover, in order to present the cheapest price often features, such as those listed above, might be excluded and then added on at extra cost later. So it's important to review the full policy features of each quote.
For example, when looking at the first two quotes of your results on a comparison site, you might find the second quote costs £30 more. But unlike the cheaper offer, it includes windscreen cover with no windscreen excess in its policy (this may not show in the initial results page).
While the first policy is cheaper upfront, if you get a chip or need to replace your window, you could end up paying more than £30 further down the line. So it's important to compare both the prices and the full policies attached when shopping around.
Some benefits – such as a guaranteed courtesy car if yours is written off or stolen, might not be included on a provider's price comparison site policy but is if bought direct.

In addition, some providers aren't listed on price comparison sites, so it's worth going direct and comparing the different deals like-for-like yourself. Learn more about how to compare insurance quotes to get the best deal.
---
Car insurance is of course a legal requirement when driving a car and it's important to pick the cover you think is best for you – take a look at our car insurance jargon buster for a breakdown of technical terms.