Almost a quarter of households in the UK own more than one car, and with the rising costs of car insurance it's no surprise you'd want to get the best deal you can.
With many insurers now offering multi-car insurance discounts it's worth taking a look at what they are, how they work, and if they can save you money.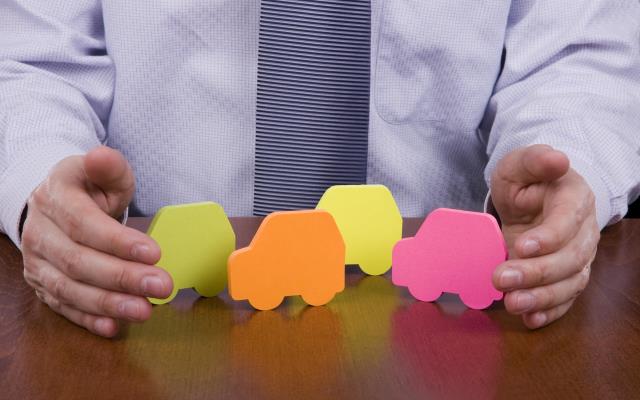 What is multi-car insurance?
A single multi-car insurance policy usually covers between two and five cars, as long as they're registered at the same address. In some cases you may be able to use your no claims discount on two cars.
Multi-car policies generally provide the same benefits as standard cover, though most insurers offer a discount for each car that is added to the policy. So the more cars you have on the policy, the cheaper it becomes.
How does it work?
Multi-car insurance companies offer these discounts to attract more business, this incentive is good for both the insurer and customer. So, if you have two cars and are adding a third car to your insurance policy, the discount applied would be greater than on the second.
For an insurer, it's better to have the added business and offer a discount on the price than to have all of the cars insured on individual policies at higher rates, but possibly with different insurance companies.
A multi-car policy covers two or more cars, and allows you to choose different levels of cover and set different excesses for each car you insure to make it cheapest. Although you can change the level of cover for each car, you'll only have to use one set of paperwork and deal with one renewal date – usually the renewal date is when the last car was added to the policy.
Is it cheaper?
While you can have two car insurance policies, it would normally appear cheaper to insure all of your cars through one insurer at a discount. Though this can often be the case, particularly with multi-car discounts, it all depends on your situation.
Insurers will still look at a number of factors when they calculate your insurance quote, and even if multi car policies are cheaper for you, this may not be the case at renewal.
Although it can mean cheap car insurance for two or more cars, it can also end up costing more than if two drivers were to buy their insurance policies separately. This is because insurers still look at the cost and quality of the car, as well as the safety of the driver.
Let's imagine a 40 year old father with a history of no claims wants to add their newly qualified 17 year old son to a multi-car policy. Even with the multi-car discount it's likely to be cheaper to insure the son separately as he would raise the cost of the policy for the father.
It's also worth thinking about the cars being insured, for example, adding a sports car to your policy would probably raise the overall cost, and it would likely be cheaper to insure that car through a specialist instead.
Going direct
Multi-car policies can be complex, with so many factors involved and different terms offered by insurers. This makes it difficult for comparison sites to give you a fair quote, and it can be worth going direct to insurance providers such as the AA to look at multi-car discounts. So visit our car insurance page and find out more about the levels of cover we provide.