If you drive a lot for work – visiting offices or going to meetings all over the country – you know how important it is to have a reliable car, and one you enjoy driving.
So when you use your own car for business purposes, you'll need to make sure that's covered too when you take out insurance.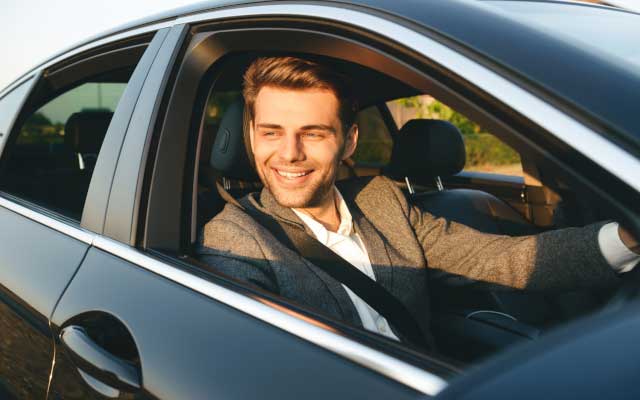 What's business car insurance?
Business car insurance – commonly referred to as a business use – covers your own car when when your job requires you to use it for work purposes.
Using your car to commute to the office doesn't count as work or part of your job.
Business car insurance policies fall under the following classes:
Class 1 – This covers driving between multiple places of work or occasional travel to meet clients. Class 1 insurance could include a care worker who drives to visit patients, but it wouldn't cover you for deliveries or door-to-door sales. It may also cover your spouse – but check the policy to be sure.
Class 2 – This offers the same as Class 1 but includes an additional named driver, who'll usually work for the same business. As with Class 1, deliveries and door-to-door selling aren't covered.
Class 3 – This is the most expensive class and usually covers unlimited long distance driving and door-to-door selling.
How is this different from commercial car insurance?
Business vehicle insurance isn't the same as commercial insurance. Commercial car insurance covers people whose job depends on the vehicle itself – such as taxi or delivery drivers – rather than how they get to work places.
However, commercial car insurance is not the same as insurance for a company car. If you drive a company car the insurance should be taken out by the company that owns or leases the vehicle.
Is business car insurance more expensive?
Premiums for business vehicle insurance are usually higher than standard car insurance. You'll be driving longer distances – most likely along busy roads and unfamiliar routes – so you're more at risk of making a claim.
Buying business car insurance is no different to applying for standard car insurance – you'll need to answer questions about your age, where you live and what car you drive. In addition, you'll be asked about your type of work, how often you drive, and the distances you'd be travelling.
Saving money on business car insurance
Choice of vehicle – Choosing a car in a lower insurance group could reduce your premium.
Mileage – Be as accurate as you can about how much you expect to drive, whether for domestic and pleasure or business use. If you overestimate the predicted mileage you could pay more than you need to.
Secure your car – If your travel for work often involves staying over, you'll be asked where you keep your car during the night and day. You could be advised to park your car in secure garages or parking lots.
Temporary business car insurance – If you don't need an annual policy, some companies offer temporary insurance for the exact amount of time you need.
---
Get in touch with us today if you're looking for 5 Star rated car insurance to keep your routine running smoothly.