If you're about to go on a foreign driving holiday, there's more to think about than what to put on the playlist. For a start, should you hire a car abroad or take your own?
Rental car insurance abroad can be confusing, and you don't want to be thinking of insurance on your holiday. Nothing can spoil a break quite like a hefty bill. So if you're taking your own car, it's important to know the limitations of your insurance.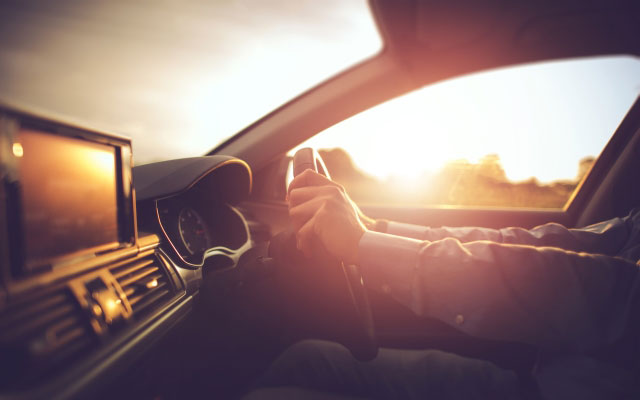 Territorial limits
When it comes to defining driving abroad, your car insurance refers to 'territorial limits', which are the home countries where your insurance is valid.
For our car insurance customers, the policy booklet lists the territorial limits as:
"Great Britain, Northern Ireland, the Isle of Man, the Channel Islands and the Republic of Ireland including transit by sea, air or land within and between these places".
What about my car insurance abroad?
As well as the territorial limits, most car insurance policies provide temporary cover abroad. This level will be compulsory cover or possibly full or extended cover.
Compulsory cover
Compulsory cover is where the insurer provides the minimum legal cover that allows you or a permitted driver to use the insured car in another country.
The European Union 2009 motor insurance directive says that all motor vehicles within the EU must at least be covered by compulsory third party insurance. Insured vehicles can then be driven between EU countries without border checks.
The UK stopped being a member of the EU on 31 January 2020. However, until the end of 2020 the rules on travel for the UK and the EU continue to apply.
Full or extended cover
Our car insurance gives you the same level of cover abroad as you have within the territorial limits. You can find the list of countries where our insurance is valid is on the driving abroad page.
The full or extended cover starts when you enter one of the valid countries, and lasts for up to 90 days spent in one or a combination of the countries.
We also insure your car while it's being transported between countries by sea, air or rail on journeys lasting no more than 65 hours. And if you do have to make a claim within the 90-day period, the cost of delivering your car back to a UK address will be covered by us.
The cover may differ among insurance providers, so do check your policy before travelling.
The car insurance Green Card
A Green Card is an official, multi-language translation of your car insurance, and it proves you have the compulsory cover to drive in the country you're visiting.
Drivers resident in the EU don't need a Green Card to travel within European Economic Area countries.
Until 31 December 2020 your car insurance policy covers you in Europe and there's no need for a Green Card.


If you drive abroad from 1 January 2021 a Green Card may be required in addition to your insurance.
If you have car insurance with the AA and are planning to drive to the Republic of Ireland or Europe in 2021, find out how to get a Green Card.
But even with a Green Card in hand, you should still take your certificate of insurance with you.
What are the limits on my car insurance abroad?
There are a few things to remember before you start a driving holiday.
If you're going to a country not listed in your policy, tell your insurer to see if they'll provide cover.


If your driving holiday is expected to last longer than 90 days, again contact your insurer about additional cover.


The compulsory cover and full cover outlined above are subject to your car being registered to a permanent UK address.
Hiring a car
If you do decide to leave the car at home, we have some helpful advice about hiring a car abroad.
---
As well as insurance, we've got heaps more info on driving abroad, from the documents you'll need to tips on keeping safe, and of course which side of the road to drive on.