Every once in a while you may need to drive someone else's car. It might be an emergency or you may have permission from the car owner, but that doesn't mean it's legal. Unless you're a 'named driver' on their car insurance, you almost certainly won't be insured. And both the driver and car owner can run into trouble if caught without the necessary cover.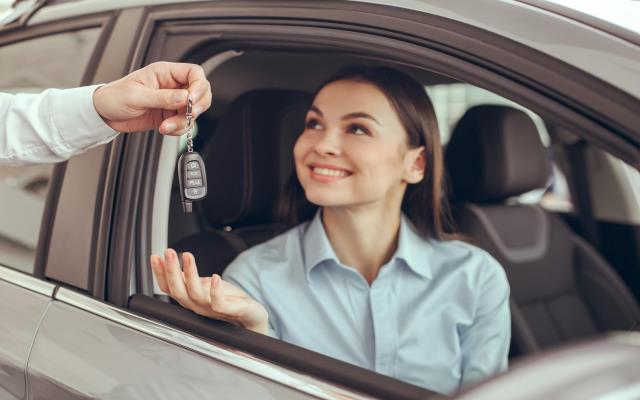 Does comprehensive car insurance cover me to drive other cars?
In the past, most comprehensive car insurance policies included driving other cars (DOC), giving drivers third party policy protection when driving other people's cars with their permission. This meant it was legal to drive another car without being a named driver, but that you could be liable for the full cost of any damage to the vehicle.
DOC was always intended to be used for emergency situations. And while that continues to be the case, it can be used for a range of other circumstances. But it's important to check your policy to make sure you are covered because it isn't an automatic privilege. For instance, people aged under 25 are unlikely to have DOC cover.
Similarly, those with driving convictions or who have made claims on their own policy may also be excluded. And some insurers may not offer it at all.
If you have DOC cover, you would be very unwise to regularly drive someone else's car because as we have explained, it only gives third party cover. In such a case it would be better if you were a named driver on their policy.
Call your insurer if you're not sure about whether you have DOC cover.
What's the punishment for DOC uninsured?
A driver who is involved in an accident or caught without DOC insurance, even if the car they are driving is insured by the owner, will be dealt with severely by the law. They will be heavily fined with up to 8 licence penalty points, and could be banned from driving.
What's more, the owner would also face prosecution for allowing an uninsured person to drive their car. The owner's insurer will have to meet any third party damage and injury costs but would almost certainly cancel the policy. They may then take legal action to recover their costs from the owner, who would also be liable for the cost of repairing their own car.
Insurance companies take convictions for driving without insurance very seriously. Both the owner and the driver will find it very difficult to obtain affordable car insurance in the future. This could be a very good way of losing a friend!
Find out more:
Getting temporary car insurance
Temporary, short-term car insurance is available if you need to drive another vehicle for a few days. The cover can be provided for anywhere between one and 28 days.
Some short-term policies cover drivers aged over 21 but usually a driver will have to be 25 or over due to the risks that come with insuring young drivers.
It can be hard to get short-term insurance if you have penalty points attached to your licence. Temporary cover also often has more conditions compared to standard policies.
Insurance for test driving cars from private sellers
If you're taking a test drive with a dealer, you'll be covered by their motor trader policy. But if you're buying a car from a private seller, this type of cover isn't available so you'll have to be sure that you're covered to test drive a car under your policy.
If your existing policy includes DOC then you're probably covered, but do check for any exclusions. If you're not, then take out a temporary insurance policy for the day you're test driving, or check that the vendor has extended their cover specifically to allow potential buyers to have a test drive.
---
If you're looking for comprehensive car insurance that allows you to drive other cars (with the owner's permission), we might be able to help.