The Vehicle Defect Rectification Scheme (VDRS) has been used by police across England, Scotland and Wales since the mid-1980s.
VDRS is used to deal with relatively minor defects, like cracked light lenses, blown bulbs, worn tyres or illegal number plates.
VDRS covers a wide range of vehicles including trailers or caravans towed by vehicles that it covers.
VDRS may be used alone or together with a fixed penalty notice
VDRS gives you an opportunity to avoid prosecution by getting defects fixed and examined.
Police use of the VDRS is voluntary.
Under the VDRS you'll have to get any police-noted defect fixed as soon as possible and provide suitable evidence within 14 days that you've done it. Without providing evidence, you'll face the prospect of prosecution, points on your licence and a fine.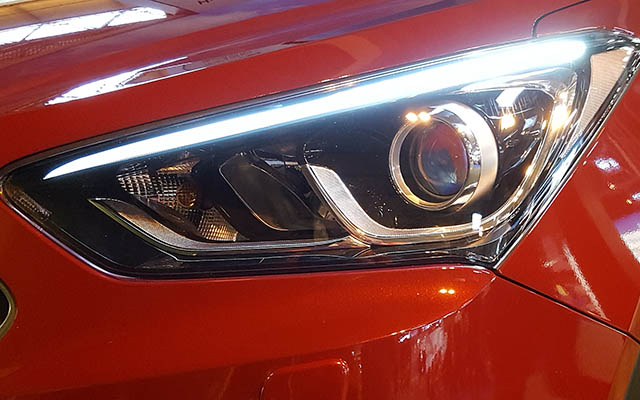 Driver responsibility
As the driver you're responsible for making sure that any vehicle you are driving is maintained in a roadworthy condition and free of defects:
It's not enough to rely on the annual MOT test alone – it's only a check of the vehicle's condition at the time of the test and doesn't guarantee that the vehicle will stay defect-free and roadworthy until the next test.
It's not a defence to claim that you were unaware of a particular defect either.
You should carry out regular safety checks and are expected to make sure that any vehicle you drive is in a safe and roadworthy condition before you drive.
What happens for more severe types of vehicle defect?
Major defects are those which present a serious safety risk both to you and to other road users.
Driving a vehicle in a dangerous condition is a serious offence.
The Police can issue a prohibition notice stopping you from using the vehicle.
Serious defects risk the prospect of a substantial fine, points on your licence or prosecution.
Inspection of defects
You'll normally have to take the vehicle to an MOT test station to obtain official verification that the defect(s) noted by the Police have been rectified.
If the MOT tester is a general repair garage you can of course ask them to repair the defect too.
If the MOT tester is happy that all defects listed on the vehicle defect rectification form have been properly rectified he will complete the appropriate section of the form

– c

heck that they've included their Vehicle Test Station number and that the form has been endorsed using an official stamp showing the testing station's business details.
This isn't a formal MOT test.
You'll pay a commercial rate for the inspection (set fees for this aren't published)
You should be told of any other faults the tester notices in the course of his inspection, but no MOT paperwork will be issued.
29 March 2017