Get more when you buy directly from us
We guarantee to keep you moving
No matter who's at fault, we guarantee you'll always have a car to drive if your car needs repairs, is written off or stolen.**
Comprehensive cover only. Not available on price comparison websites.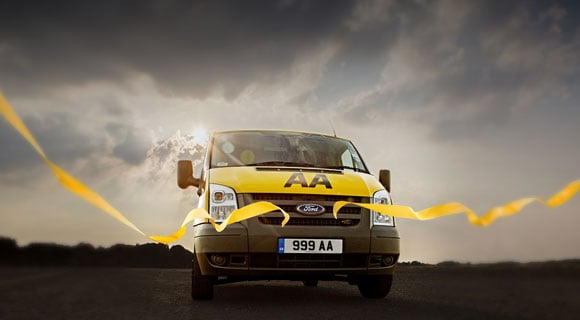 50% off breakdown cover
New customers get 50% off AA roadside cover for a year, plus money off breakdown cover upgrades.1
Key benefits of our comprehensive cover
Keep your no-claims discount and pay no excess if an uninsured driver hits your car and it isn't your fault.

Drivers named on your policy can earn their own discount to use when they buy AA car insurance.

Get a brand new car if your car is less than 13 months old when it's stolen or written off.2
Repair guarantee

We guarantee repairs for three years if they are carried out by an approved garage.

Lost or stolen keys cover

Get up to a £1,000 towards the cost of replacing lost or stolen car keys.3

AA members get extra cover

Already a Member? Get higher levels of cover when you buy our car insurance.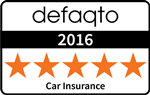 I'm new to the AA
Get a quote now - it only takes a few minutes. You can save it and view it later.
Car insurance cover for driving abroad
As an AA Car insurance policyholder you can drive anywhere in the EU,
and in several other European countries. You'll get the same cover you
enjoy in the UK, for up to 90 days during the 12 months of your policy.
Countries where you're covered
Your car insurance cover is valid in the following countries:
Europe
Andorra
Austria
Belgium
Bulgaria
Croatia
Cyprus
Czech Republic
Denmark
Estonia
Finland
France
Germany
Greece
Hungary
Iceland
Ireland
Italy
Latvia
Liechtenstien
Lithuania
Luxembourg
Malta
Netherlands
Norway
Poland
Portugal
Romania
Serbia
Slovakia
Slovenia
Spain
Sweden
Switzerland
Andorra
Austria
Belgium
Bulgaria
Croatia
Cyprus
Czech Republic
Denmark
Estonia
Finland
France
Germany
Greece
Hungary
Iceland
Ireland
Italy
Latvia
Liechtenstien
Lithuania
Luxembourg
Malta
Netherlands
Norway
Poland
Portugal
Romania
Serbia
Slovakia
Slovenia
Spain
Sweden
Switzerland
UK call centres open: Monday to Friday 8am to 8pm, Saturday 9am to 5pm