City living can be fun but if your heart is set on living in the UK countryside – waking up to birdsong, wellie walks on a Sunday and fresh air – you're not alone. The number of people escaping the city is at an all-time high, and more homeowners nowadays consider a rural house to be the dream.
If you're relocating, don't forget to consider what it means for your home insurance.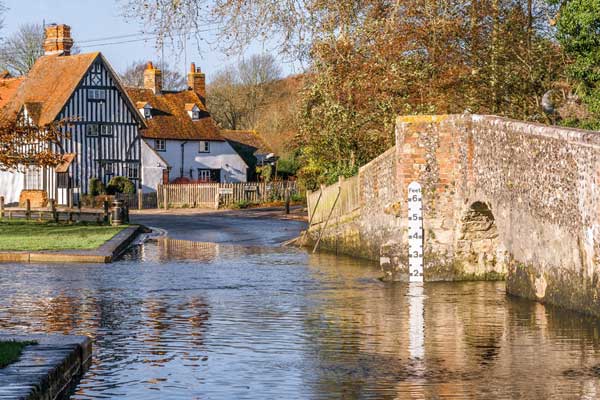 New home insurance – can I keep my current policy?
If you have an active insurance policy for your buildings and contents, you may want to contact your home insurance provider to see if it's possible to move this with you – though it's worth bearing in mind that your premium could change. Home insurance premiums are based on your postcode and the type of property you live in – among other factors – so accepting an increase to the cost of your policy might not result in the most competitive offer.
When you know where your new home will be, it's wise to get a new home insurance quote, to make sure you're getting the best deal.
The simple life – farm insurance and keeping animals
If you're planning to fully embrace country life and move to a farm with livestock, you'll need to let your insurance provider know. Farms, from an insurance point of view, come with more risks than a standard home.
You'll need to be covered with farm buildings insurance, to protect all the properties on your land plus any farming equipment.
You might need to get animal insurance and insurance for non-standard constructions.
Livestock insurance could protect you if something happens to your animals, as well as from public, employer or environmental liability if something happens because of your animals or their produce.
If your new home is a non-standard construction, you may need specialist insurance. Certain property types – including timber frames, flat or thatched roofs, or eco-friendly modified buildings – could make it difficult for your insurer to work out any damage risk.
Moving insurance – when's my new home insured?
When you find your dream home, it's easy to get lost in thoughts of your new life – from how you'll decorate your home to what car you'll need for countryside driving. But it's important to remember the practicalities involved in relocating. When it comes to insurance, there are several things to remember when moving home:
'Goods in transit' insurance – when you're packing up your favourite plates and the vase your mum got you for Christmas, don't forget to check your policy covers your goods while they're being moved.
This is often covered by contents insurance but only if your stuff is being moved by a professional removal contractor. So, if you get your dad to help and he drops a lamp, you won't be covered.
Most providers will also exclude any damage to contents if it's held in a furniture store for more than a set amount of time during the move.
You're legally responsible for your new property once contracts are exchanged (not the completion date). So you'll need to have buildings insurance in place before you move in.
---
It might seem like there's a lot of information to take in, but getting new home insurance isn't something which has to put a dampener on your move – especially if you get a quick and easy quote through us.