Rain can quickly turn a field full of cars into a slippery, muddy bog. Yet summer music festivals, concerts and county shows usually rely on grass or fields for temporary car parks. If it stays dry, chances are the biggest challenge you'll face is finding your car at the end. If it's wet, though, you may need some help.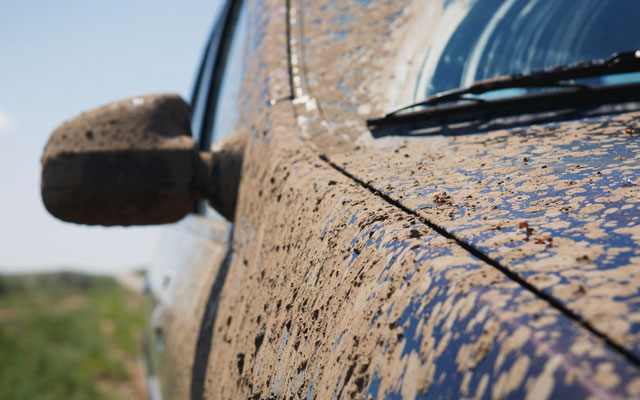 Helpful hints
Accept that it'll take a long time to get out of the car parks – up to several hours at some events.

Offer help to others who may need it.

Wear clean shoes – muddy wellies can easily slip on the pedals.

Try not to spin the wheels – pulling away in second gear means lower revs and better traction.

Cardboard placed in front of the driven wheels can help your tyres get a grip – use car mats if you have to.

Once you've got going, try to keep moving to maintain momentum, especially if you're on a slope.

Try to stay out of 'tramlines' created by other vehicles.

Make sure your towing eye is accessible before trying to move off – this'll save time later if you do need to be towed out. They're usually with the jack in the boot, and screwed in after removing a small plastic cover in the bumper.

Avoid sudden movements when towing – the person towing should ease away slowly to take up the slack before moving off.

If the car park is gridlocked by cars, be patient and switch off your engine when appropriate to save fuel.
Help at hand
You'll see a dedicated AA team at many of big summer events. They're there to help if you get into difficulty or your car breaks down. If you need to call us out, though, simply ring 0800 88 77 66
The AA app is the best way to contact us, as we can find your exact location using your phone's GPS. Find out more or download it now.
18 January 2017