It's the stuff of nightmares and movies but, thankfully, drowning in cars is very rare.

In 2015 there were 321 accidental deaths in water according to the Water Incident Database (WAID). Only nine of these involved vehicles, compared with 38 boating accidents and 16 anglers.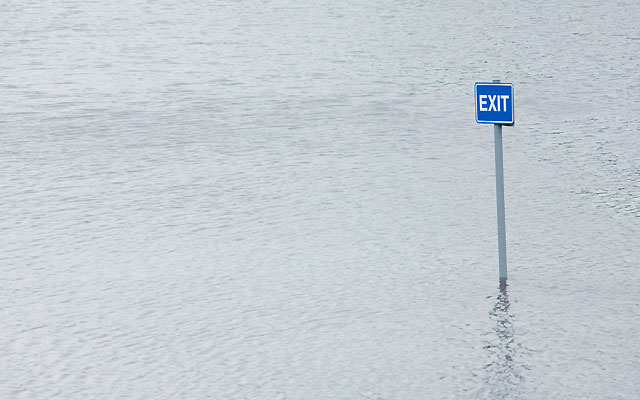 How to stay safe
Don't park close to rivers, canal banks or harbours.
Put the handbrake on and leave the car in gear; put automatics into 'park'.
Don't leave young children unattended.
Take care manoeuvring close to water's edge.
Don't drive into flood water that's moving or more than 4 inches deep.
Bear in mind that water levels can change quickly.
If you get stuck
If you're driving and get trapped in flood water:
It's usually best to stay in the car and call for help.
Only get out if the water's still and shallow, if you can see the bottom and there's dry land nearby.
If you fall into deep water
If your car somehow ends up in deep water, brace yourself – the airbags could go off when it hits the water, and the water will be cold.
Act quickly – don't wait for the car to fill up or waste time trying to call for help.
The car may float for a short while – try to get out before it starts to sink.
Free yourself and your passengers from seatbelts and child seats.
The door will be hard to open because of the water pressure outside.
Electric windows should still work for a while – open one or more, and the sunroof if you've got one.
Help passengers escape through openings as quickly as possible.
Take your mobile with you if you can – it might still work and allow you to call for help.
Any floating objects you can take will help you when you're in the water.
Broken down?




Member or not, we can help.




Call us 24/7 on 0800 88 77 66.
18 January 2017