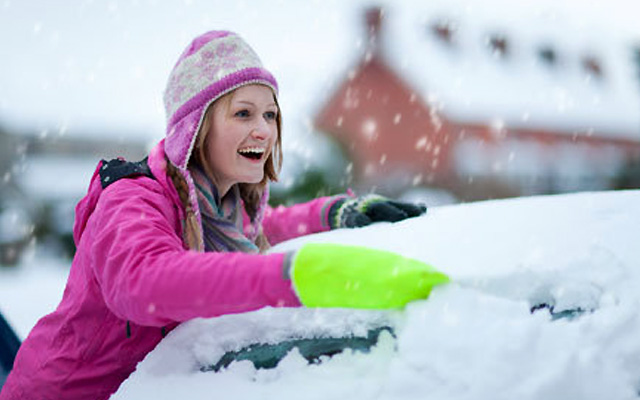 Winter needn't be hell on the roads – our survival guide will help you get through the time of year when you're most likely to break down.

While it's typically the season of delays, arming yourself with the right kit will make a big difference if you do get stuck.

If a lorry jack-knifes ahead of you, chances are you'll be stuck for a long time, even if you have winter tyres or snow chains. So, make up a winter emergency kit to keep in the boot – chances are you won't need it but you'll be glad it's there if you do.
Year-round essentials
A fully charged mobile phone (with the AA app installed).
An in-car phone charger or power pack.
Sunglasses.
Personal medication.
First aid kit.
A road atlas – in case of diversions.
Sat-nav or a printed route for an unfamiliar journey.
Your AA membership card.
Winter emergency kit
Keep in your car throughout the winter:
A blanket, rug or sleeping bag.
Shovel.
Ice scraper and de-icer.
Torch and batteries.
Snacks – chocolate or cereal bars.
Extra screenwash.
Severe weather extras
When bad weather's forecast and you have to travel, pack these essentials, too:
A warm winter coat, scarf, hat, gloves and warm clothes.
Waterproofs.
Sturdy footwear.
A flask of hot drink.
You can buy lots of these winter essentials from our online shop


updated 29 September 2017