If you're planning to drive abroad from the UK it's important to familiarise yourself with local rules for drivers before you go.
This is just as important if you regularly drive abroad as it is if you're planning your first trip as rules and requirements do change. France for example has introduced several significant changes recently, and there are more to come.
From Andorra to Ukraine, the AA touring tips give you the essentials you need to be aware of for more than 40 countries.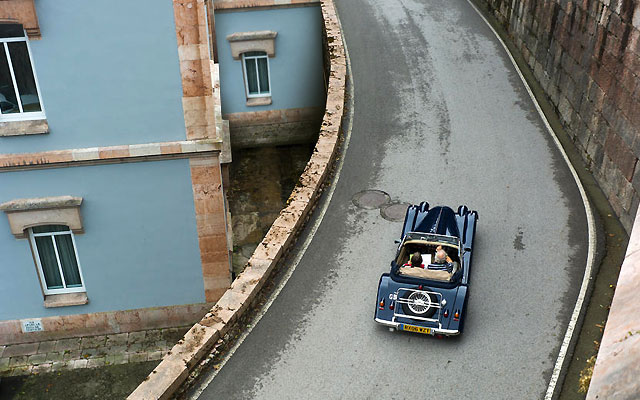 Brexit
The UK stopped being a member of the EU on 31 January 2020. However, until the end of 2020 the previous rules on travel for the UK and the EU continue to apply.
New rules on travel in the EU may take effect on 1 January 2021, including the documents you'll need to carry when driving in Europe.
Documents for driving abroad in Europe
From 1 January 2021
A Green Card may be required in addition to your Certificate of Motor Insurance, plus the log book (V5C) for the vehicle.
Whether hiring a car or driving your own, it's likely that you'll need an International Driving Permit
What is a Green Card?
The Green Card (or International Motor Insurance Card) is an internationally recognised document that shows that you have the minimum insurance cover needed by law in the country you're visiting.
If you're visiting a European country after 31 December 2020, for up to 90 days, then you may need a Green Card. Contact us at least 14 days before you travel, and we'll sort it for you free of charge.
Please call 0370 060 0137
Lines are open Monday to Friday 8am to 8pm, Saturday 9am to 5pm.
AA touring tips
Our touring tips include information about compulsory equipment requirements as well as covering local rules on drinking and driving, use of lights, speed limits, carrying children and so on. They also include more general advice on things like fuel availability and tolls.
Download country-specific advice and information as a pdf document by selecting the country of interest in the box on the right or from the list below

A B C D E F G H I J K L M N O P Q R S T U V W X Y Z
A
Andorra
Austria
B
Belarus
Belgium
Bosnia Herzegovina
Bulgaria
C
Croatia
Republic of Cyprus
Czech Republic
D
Denmark
E
Estonia
F
France & Monaco
G
Germany
Gibraltar
Great Britain
Greece
H
Hungary
I
Iceland
Ireland
Italy & San Marino
L
Latvia
Lithuania
Luxembourg
M
Macedonia
Malta
Montenegro
N
Netherlands
Norway
P
Poland
Portugal
R
Romania
Russian Federation
S
Serbia
Slovakia
Slovenia
Spain
Sweden
Switzerland & Liechtenstein
T
Turkey
U
Ukraine
Don't let thieves drive you to distraction from Foreign Office.
updated 23 July 2019