So you've had your new car for just over three years, the warranty has expired but the car now needs an expensive repair.
Surely it's unreasonable for a car so young to fail, particularly if it's a luxury car from a prestige mark. Surely the manufacturer should pick up the bill?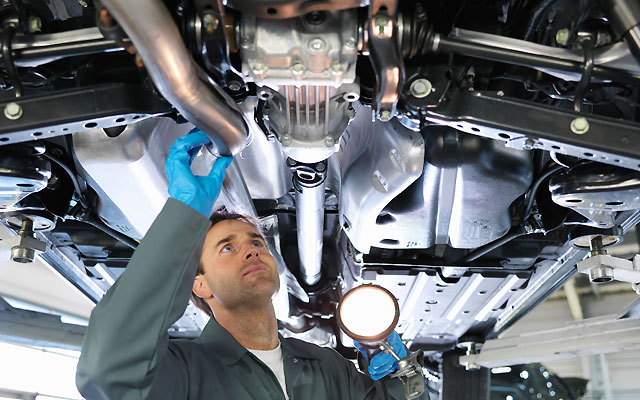 Once the warranty has expired, the manufacturer is under no obligation to help with the costs of repair.
Warranties
Back in the 1960s, cars might only manage around 60,000 miles before needing a major engine rebuild. Now, vastly more complex cars packed with electronics can reach 200,000 miles or more with only a few repairs – though unfortunately these can be very expensive when they are required.
In the 1980s, a new car warranty typically only covered faults in the first 12 months. Now, three, five or even seven year warranties are normal thanks to this greater durability and better reliability.
Cars are still a collection of thousands of components from many different specialist suppliers, though, so it's virtually inevitable that, even in a reliable or very expensive car, something eventually goes wrong.
Goodwill
Even though they're under no obligation to help with repair costs after the warranty, manufacturers may choose to make a goodwill contribution towards repair costs, particularly if the failure was shortly after the end of the warranty. It helps if the car has been regularly serviced by a main dealer.
If you're in this position, ask the service department to submit a post warranty claim to the manufacturer, on your behalf.
Bear in mind that the manufacturer doesn't have to help. If you lose your temper or become aggressive it's more likely that the claim will be rejected or that an offer already made may be withdrawn.
Recalls
Faults that become the subject of an official vehicle safety recall campaign are an exception and will be dealt with free of charge at any time.
2 February 2017