It's that time of year again. The dreaded MOT... Will it be as straightforward as last year? Or could I fail? The million dollar question is - is there anything I can do to help my car pass its MOT?
Thankfully, there are quick checks that you can do to give your car the best chance of passing. Up to 1.5 million cars fail their MOT because of small issues like faulty bulbs or even a dirty number plate
Here are our top 9 things to check in the lead up to your annual MOT test. Do the checks in enough time to get any problems repaired before your MOT, if they're too difficult to manage yourself.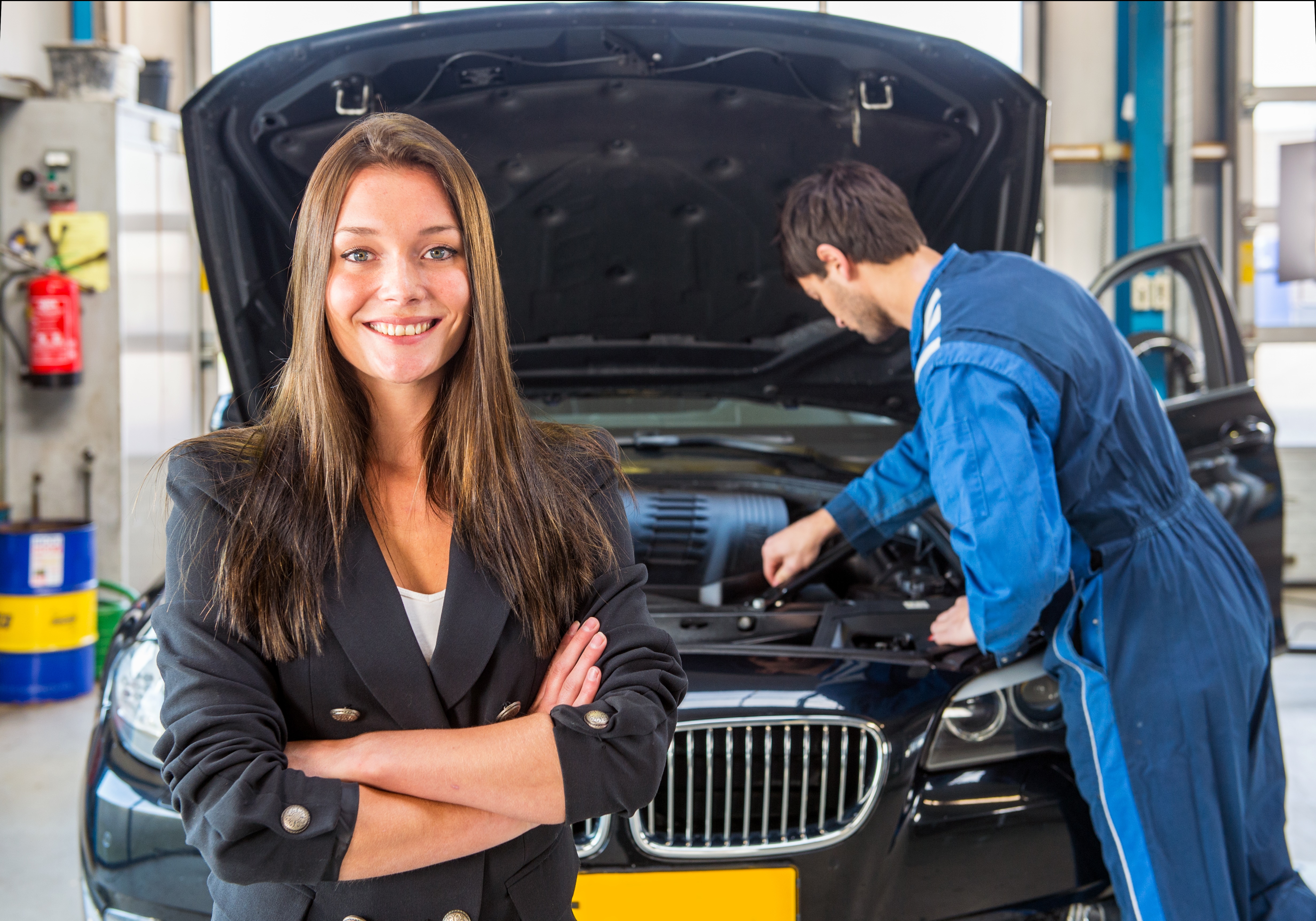 9 quick MOT checks
1. Number plate
An easy one to start, make sure your number plate is clean and readable – a quick wash is sufficient. The font and spacing of the number plate characters must also comply with the legal requirements.
2. Lights and indicators
Check the headlights, licence plate light, hazard lights and indicators and are all working as normal.
3. Brake lights
You may need a friend for this; ask them to check the brake lights while you press the brake pedal. If you're on your own, try carefully reversing up to a reflective surface and look behind to see if they're working.
4. Tyres
The minimum legal tyre tread depth is 1.6mm in a continuous band around the central 3/4 of the tyre. Any tyres with less than this will be marked as an MOT fail. This is easy to check: most tyres have tread wear indicators - raised ridges running across the tyre in the bottom of the grooves. These are 1.6 mm high, so if the tread's worn down to the same level the tyre needs replacing before the MOT.
5. Windscreen and wipers
Carefully check the view out of the front of the car for any damage such as cracks or chips. Any damage more than 10mm in the driver's area of the windscreen and more than 40mm in the rest of the windscreen will cause a fail. For wipers, test they can still clean the front and back windscreens properly. Windscreen stickers or other obstructions to your view may also cause an MOT failure.
6. Screen wash
The screen washers must provide enough fluid to clean the windscreen so a blocked jet or an empty screen wash container can cause an MOT fail. Easily avoid this by making sure it's topped up before taking your car for its test.
7. Seats and seatbelts
Test to see if the driver's seat moves normally and locks securely in any position, without any difficulties. For seatbelts, check every belt fully to see if they have:
Any cuts or fraying.
If they retract properly.
If the attachment to the floor or seat is secure.
Whether they clip in and unclip without hassle.
Give them each a good tug to see if they lock properly.
8. Car horn
Test your horn. If it doesn't work, it'll need to be repaired or replaced.
9. Fuel and engine oil
Your car will need enough of both fuel and engine oil for its MOT. The MOT tester will need to run the engine to check exhaust emission levels and might refuse to test your car if the fuel or engine oil level is too low. Before checking or topping up the engine oil, be sure that your car has been off for a little while and has had a chance to cool down.
If you drive a newer diesel car which uses AdBlue, remember that the MOT will check this system too, so keep it topped up as necessary.
Remembering your car MOT check
According to an AA Populus survey from 2015, 15% of drivers arrange to have their MOT only a few days before their certificate expires. Clearly some of us like to cut it a bit fine. If you have trouble remembering when your MOT due date is, we can give you a shout via our Automyze reminder service.
Two-fifths of drivers usually arrange their MOT a week or two before the expiry date. It's worth noting your car can be tested up to a month early, and and still preserve the same anniversary date. If you take your car in early and it fails the test, the old certificate will still be valid. This might mean that technically you still have a current MOT but you can't ignore the fault. Remember, it's an offence to drive an unroadworthy vehicle and you could be fined or even banned from driving.
Not happy with your MOT test result?
If you disagree with the MOT result, whether your car passes or fails, you should talk to the MOT test centre before anyone starts repairs. If you're not happy with the way the test was carried out, you can make a complaint to the Driver and Vehicle Standards Agency (DVSA). You'll be contacted within five days to discuss your appeal. If they decide to recheck your vehicle, you'll have to arrange a date and pay the full test fee again. Be sure not to have any repairs done to your vehicle during the retesting process.
Learn more about the MOT test and regulations and check gov.uk's official MOT manuals and special notices. If you'd like to have all your car information in one place, as well as getting the helpful MOT reminder, why not check out Automyze from the AA. Automyze allows you to save your car service records, access your vehicle's MOT history and alerts you to offers tailored to you and your car.
---
Published: 21 August 2017 | Updated: 7 November 2019 | Author: The AA