Need to get some work done on your car? You want to be sure that the garage you choose is reliable and will provide an honest and fair service. That includes not overcharging you or doing work that wasn't required.
Parts of the motor trade have a poor reputation. Some is justified, but media coverage of 'rip-off garages' and a general lack of trust between garages and customers perpetuates problems.
The 'Motor Industry Code of Practice' (launched in 2008) aims to improve the general image of the trade by encouraging garages to raise their standards and rebuild customer confidence.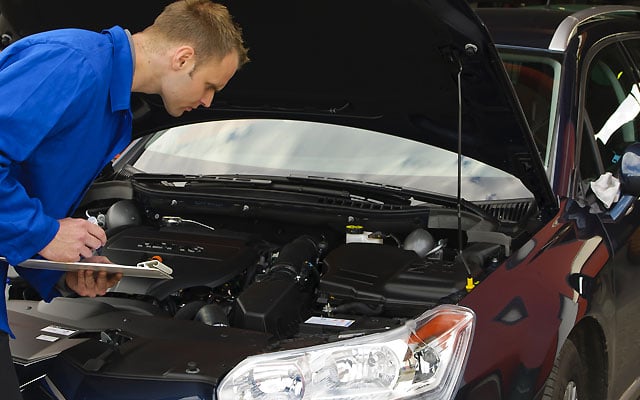 Background
The initial code followed a damning report by the National Consumer Council claiming that 'shoddy repair work was costing the consumer £4 billion a year' and calling for the industry to obtain full Office of Fair Trading (OFT) approval or be subject to legislation.
The Society of Motor Manufacturers and Traders (SMMT) worked with the Retail Motor Industry Federation, Office of Fair Trading, vehicle manufacturers and some car dealer groups to develop and set up the code of practice.
The code is now run by Motor Codes Limited, a subsidiary of the SMMT and achieved full OFT approval in November 2011.
Purpose of the code of practice
The aim is to help you identify garages which will deal with your car properly and provide a good service. The code covers all aspects of garage work from advertising, booking in work and undertaking repairs to staff, invoicing and resolving complaints.
Audited by the AA
Motor Codes has appointed the AA to carry out inspections of its 8,000-strong garage network.
The partnership will see all new Motor Codes garages audited within a month of sign-up and existing businesses checked on a biennial cycle.
"Working with Motor Codes is a natural fit for the AA and we're proud that it will be AA inspectors out there on the ground, making sure that Motor Codes garages remain a safe haven for Britain's car owners," says Edmund King, the AA President.
Ensuring transparency for car owners, all AA inspections results will be published on the profile pages of Motor Codes subscribing garages.
(25 June 2014)
Subscribing garages
Any garage that carries out car (or light commercial vehicle) servicing or repair can sign up to the code for a small annual subscription fee.
Garages have to undergo (and pay for) regular compliance checks to make sure they continue to meet the standards required.
Look for the logo next time you visit a garage.
Garages which sign up agree to provide:
an honest and fair service
clear pricing
repairs/service as agreed with you
repair costs which match the initial quote
staff who are well trained and keen to do the repair properly
an easy and fast complaints procedure
Resolving disputes
If you have a dispute with a garage you should initially speak to the garage's dedicated customer service representative – the code requires that they have one.
If it all goes wrong and you can't resolve any dispute with the garage direct then contact the Motor Ombudsman.
There is a free conciliation service, but if that doesn't resolve the complaint to the satisfaction of the consumer then subscribing garages agree to independent arbitration if the consumer wishes.
Both parties will be required to sign an application for arbitration and pay the registration fee – currently £500 per case split equally between the customer and the garage.
The arbitration process is expected to be much more straightforward than having to take court action and its decisions are legally binding.
---
Published:18 November 2016 | Updated:30 November 2016 | Author: The AA