Car insurance is a legal requirement to let you out-and-about on the roads. It offers invaluable protection, but there are many ways you could unknowingly be jeopardising your insurance. You don't want to make a claim only to find out your insurance is void, so read on for tips to make sure your policy stays valid.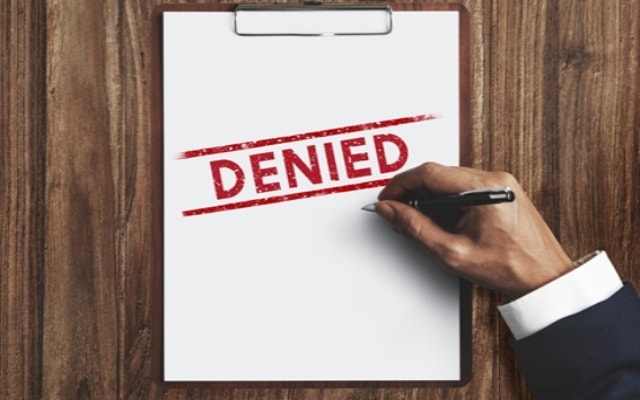 What does it mean to have invalidated insurance?
When your insurer invalidates your policy, it is left void - that means they treat it as though no policy ever existed, leaving you without cover. You might be given a refund for your policy.
Location, location, location
If you live at multiple addresses, your insurer needs to know the one you spend the most time at. A common mistake with your insurance is forgetting to update your address if you're a student and take your car to university with you. If your car insurance is still registered at your parents' address, you'll find you've invalidated your insurance if you need to make a claim.
Car modifications
If you don't let your insurer know of any car modifications, you risk invalidating your policy. This is because mods can increase the value of your car, meaning it's at a higher risk of theft. And if you modify your car with expensive add-ons, the price of repairing it after an accident could be considerably higher than your insurance initially agreed to.
Fronting
Fronting is when a parent insures themselves as the main driver on their child's car, with the child as a named driver. It might save you money, but if an insurer finds out that you've been 'fronting' following a crash, they'll void your policy. It can also count as insurance fraud, so be careful you don't fall foul of the law.
Don't forget the morning commute
When you take out car insurance, your cover will be based on what you use your car for. Many providers split cover into social use, social and commuting, and business use.
Social use would be things like driving to the shops or to friends' houses. Social and commuting includes driving to the train station or to one place of work. Social, commuting and business use includes driving to multiple places of work or to visit clients.
If you've said you'll only use your car for social driving but you also drive your car to work, you're at risk of invaliding your insurance. The commute to and from work, or even to and from the train station, won't be covered by your policy, even if you don't commute every day.
Our insurance covers you for commuting as standard:
Social, Domestic, Pleasure and Commuting covers using the car outside of work and driving to a regular place of work.
Social, Domestic, Pleasure and Business Use covers using the car outside of work and travel to and from various places of work (for example, visiting other offices).
Commercial Travelling covers delivering or selling goods or services.
Safety is key
If your car is stolen, your claim will be invalidated if it can be proven that you left your keys in the ignition, you didn't lock your car, or you didn't take adequate steps to keep your car secure.
Take care of your car
You're required to keep your car in a roadworthy condition. If you don't carry out the necessary maintenance checks and have regular MOTs, your car insurance can be voided.
Guessing the wrong mileage
Your annual mileage is one of the main factors used to calculate your premium. It's important you don't just guess this because your insurer can decide to invalidate your insurance if your mileage is higher than you've estimated.
A change of scene – moving jobs or home
You'll be asked about your job when you take out insurance and it can be a factor that affects your premium. Where you live is also taken into account, as some areas are seen as higher risk than others. It's important to update your insurance company if you've changed jobs or addresses.
Will having a voided insurance policy make it hard to get insurance in the future?
If you've done something to invalidate your insurance, your insurer can take steps to cancel your policy. This is something you'll have to declare when you shop around for new insurance, and it could act as a red flag for some providers. You might find it difficult to get a quote, or find that you'll be expected to pay more for your policy.
When you have Defaqto 5 Star rated cover, you don't want to do anything to mess that up. By following our steps, you can make sure your insurance keeps you safe.