They say that crime doesn't pay, but driving offences can result in a big pay-out – though you won't be on the receiving end.
Most drivers, whether new on the road or seasoned travellers, should know the Highway Code and wouldn't knowingly break any driving laws. But no one's perfect, and finding yourself with a motoring conviction can be stressful.
The consequences of a conviction don't always stop with a fine or points on your licence. As our advice below shows, you're almost certain to see an impact on the cost of your insurance.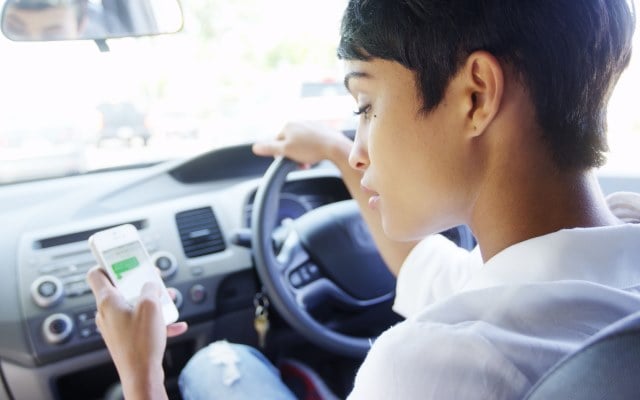 What types of motoring convictions are there?
Here's a list of common driving offences to avoid, along with their endorsement codes and penalties.
SP30 Exceeding statutory speed limit on a public road – 3 to 6 points on your licence for 4 years.
SP40 Exceeding passenger vehicle speed limit – 3 to 6 points on your licence for 4 years.
SP50 Exceeding speed limit on a motorway – 3 to 6 points on your licence for 4 years.
IN10 Using a vehicle uninsured against third party risks – 6 to 8 points on your licence for 4 years
CU80 Using a mobile phone while driving a vehicle – 6 points on your licence for 4 years.
DR10 Driving (or attempting to drive) with alcohol level above limit – 3 to 11 points on your licence for 11 years from conviction date and possible disqualification.
Seeing those blue lights flashing behind is the last thing you want to encounter on the road. Yet if it happens we've an advice page of what you should do if you're charged with a driving offence.
You can find the full list of offences and their penalties in the Highway Code.
How will a driving conviction affect my insurance?
When you buy car insurance you'll be asked whether you have any motoring convictions. Insurers rightly view drivers with convictions as more of a risk and that's reflected in their premiums. You must also tell your insurer if you or any named driver on your policy has committed a motoring offence before you renew your insurance.
If you don't disclose a conviction and then make a claim, your insurance could be invalid and your insurance company might refuse to pay out.
Though each insurer is different, when it comes to working out the insurance premium for convicted drivers they typically consider their age and the type of offence.
Your age
Premiums for younger drivers are already high as most insurers see them as a risk. But being found guilty of a motoring offence will not only knock your confidence as a new driver, your insurance will become even more expensive too.
And if you gain 6 points on your licence within 2 years of passing your driving test, you'll have your licence withdrawn and will have to retake the theory and practical driving tests.
Type of offence
It's important to stress that whatever fines or points a driving conviction carries, insurers look at each offence differently. For example, some insurers impose a relatively small premium increase for a first speeding offence.
But if you're caught using a hand-held mobile phone you can expect a sharp rise in the premium, or your insurer may even refuse to cover you at all. That's because while it's possible to exceed the speed limit inadvertently, no one inadvertently sends or receives a text, checks social media or makes a call.
In short, by using a phone your eyes and concentration are not on the road, and you're at much greater risk of having an accident.
A single driving conviction or an accumulation of points could could do more than hit you in the pocket – you might even be refused insurance. If you have a driving conviction and are struggling to find an insurer who'll offer you insurance, UNLOCK (the National Association of Reformed Offenders) can give you a list of providers who specialise in car insurance for convicted drivers.
How can I keep costs down after a driving conviction?
Many drivers will be given the option of taking a speed awareness course instead of paying a fine for a minor speeding conviction. Not only will this save you from having (more) points on your licence, most insurers will not take this offence into consideration. Because they recognise that you'll have a better understanding of road safety and are less likely to commit further motoring offences.
---
It's certainly best to avoid violating driving offence IN10 (driving without insurance). So when you're shopping around for a car insurance quote, make sure you check what's included in the price and that it meets your needs.