The AA's groundbreaking battery to battery EV recharger, adds range to EV's without burning fossil fuels.
Our mobile EV charger is capable of providing an emergency top-up at the roadside for an out of charge electric vehicle. Approximately 7.5 miles of range can be added in 15 minutes from on-board Lithium batteries that trickle charge through a smart charging system in normal use so there is no need to have an engine or generator running to charge an electric vehicle. The system can deliver an output of 16A - 32A to suit all popular electric vehicles.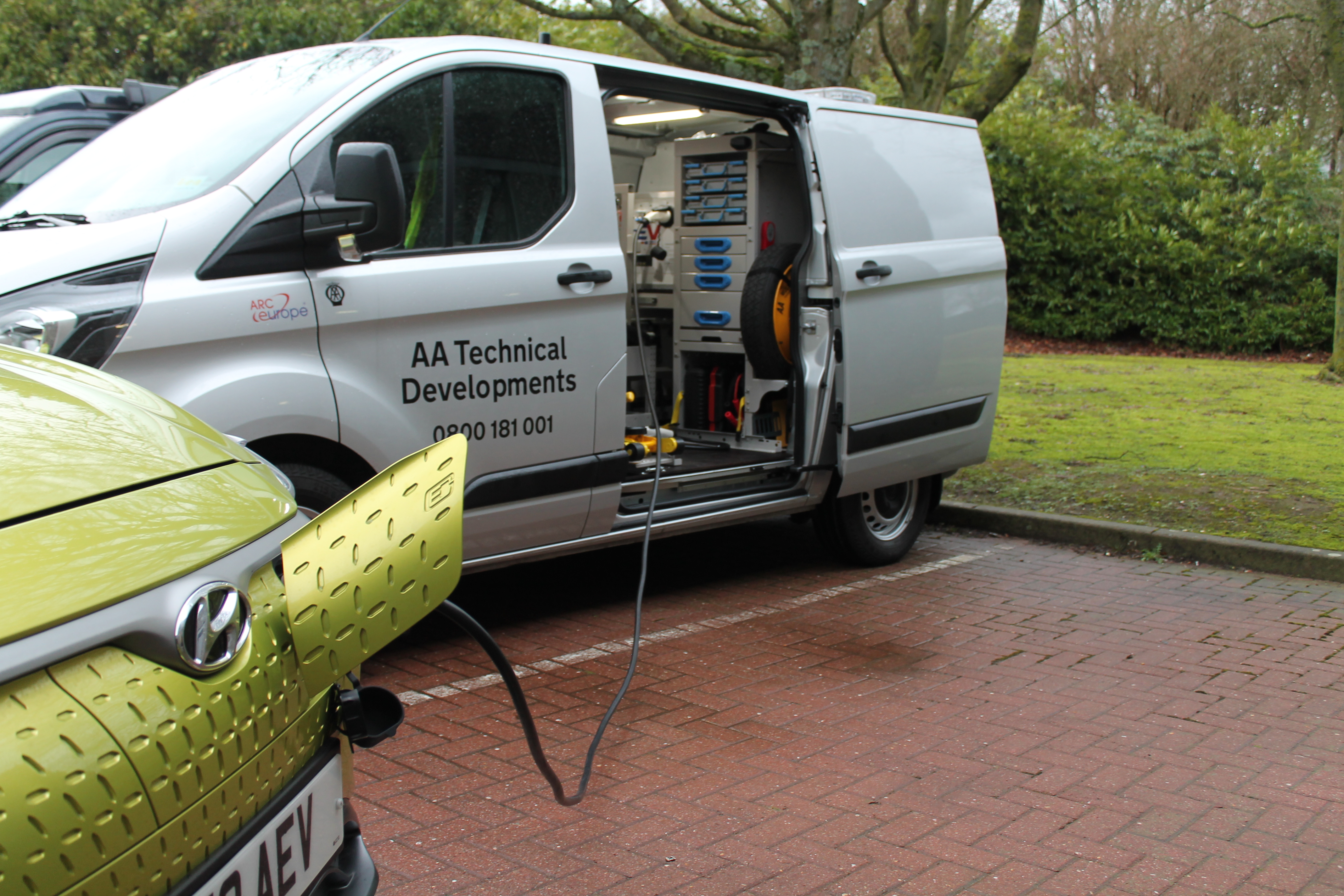 ---
The future is now- at the AA we support hydrogen powered vehicles with our mobile re-fueling rig.
Hydrogen fuel cell vehicles are key to a zero-emission future, converting hydrogen in a fuel cell to produce electricity enables a fuel cell electric vehicle to be used like any other but with zero emissions other than pure clean water! Refuelling takes only a matter of minutes but what if you were to run out? The AA has developed with Fuel Cell Systems Ltd a way of providing an emergency top-up of Hydrogen gas at the roadside using a Mini hydrogen dispenser, providing approximately 35 – 40 miles of additional range to get you to the next fuel station.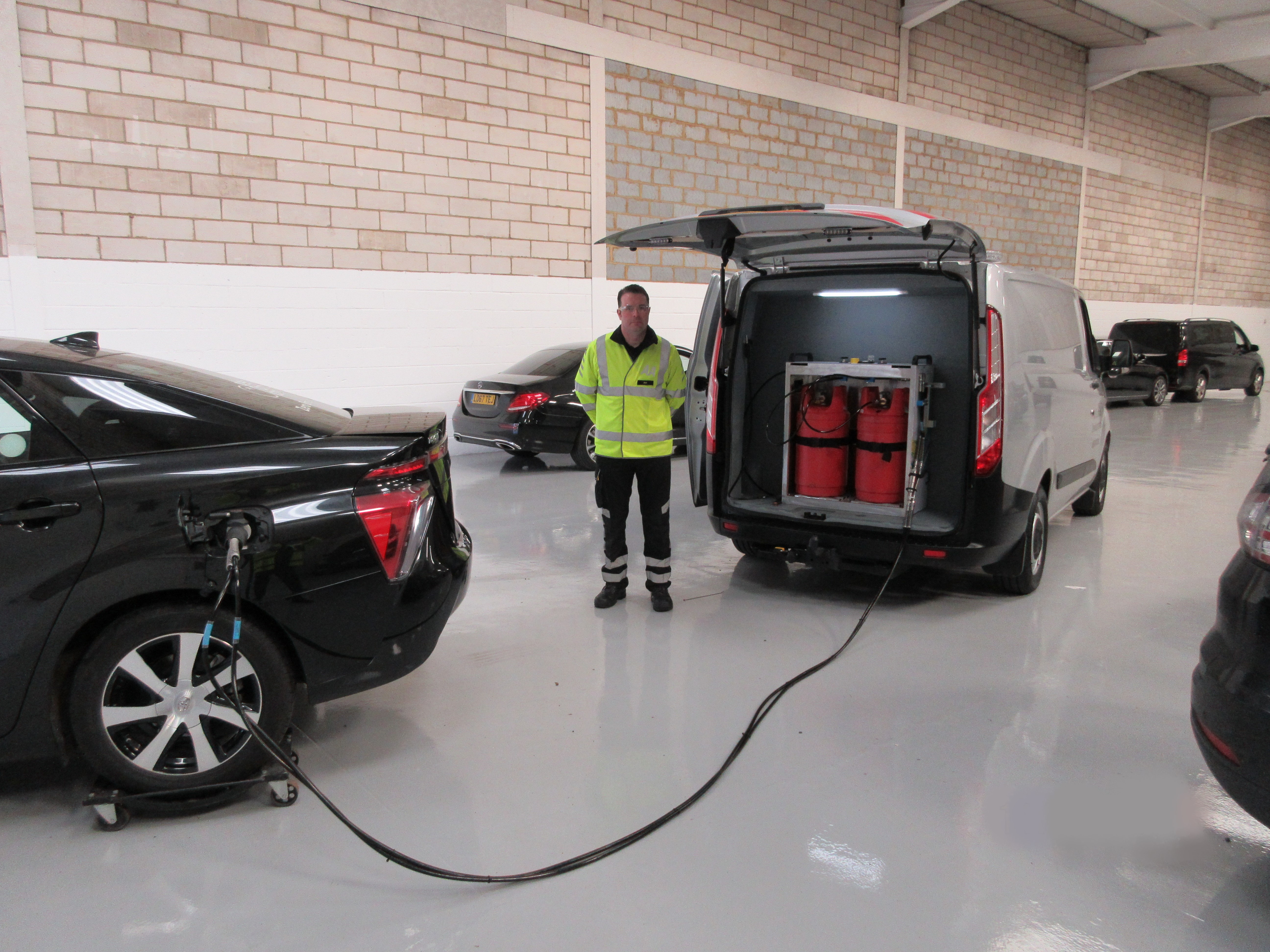 ---
An innovative solution to an increasingly technical challege-the AA Aero Jack.
One of the most common call outs AA service is for punctures. And while this is a pretty straightforward problem, it has become increasingly challenging to carry out repairs in recent years. Manufacturers stopped putting spare wheels in some cars to help reduce emissions and increase load space, so the AA developed the Multifit spare wheel and issued all patrols with glueless tyre plugger repair kits.
Another issue is that of vehicle height. Modern sports vehicles which have become lower to the ground and conversely, there has been a significant increase in SUV sales where vehicles are much higher. The challenge was to find a vehicle jack which catered for all, with a low entry profile, a long reach to achieve enough height and the lifting capacity to take on modern SUV's, commercial vehicles, electric and hybrid vehicles. All of this in a unit robust enough to safely jack up thousands of cars over a 5 year service period and light enough for patrols to be able to safely lift it in and out of their service vehicle without risk of injury.
Working with Majorlift, who have been supplying jacks to the AA for over 30 years, we developed the Aero jack. The Aero jack is 5kgs lighter than the previous model, can still lift 2.2 tonnes to a height of over 500mm and crucially, is 63.5mm (2.5 inches) lower with an entry height of 100mm (4 inches) meaning it can easily roll under almost any vehicle.