Britain and America have always shared a special relationship; they gave us Madonna, McDonalds and Mickey, we gave them the Beatles, Downton and Harry Potter.
If you're planning a trip to the land of the free and home of the brave, there's just a few steps you need to take before you go, including getting your ESTA sorted.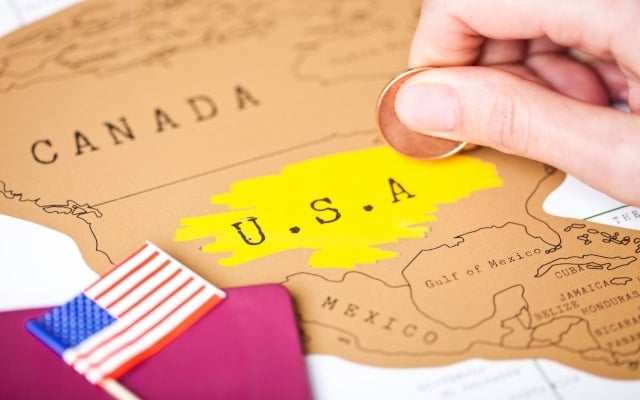 What's the ESTA?
The Electronic System for Travel Authorisation (ESTA) is a visa waiver program which allows you to visit the United States for any duration up to 90 days without needing a visa – if it's for a holiday or a business trip.
Anyone can apply for an ESTA as long as they are a citizen of any country participating in the visa program. The UK is included, and the full list can be found online.
Do I need an ESTA?
You'll need one if:
You're a UK citizen (or a citizen of any participating visa waiver program country) visiting the USA.
Your trip is for 90 days or less.
You're going for business or pleasure.
You're arriving by plane or ship (if you drive from Mexico or Canada, you won't be able to get an ESTA but will instead need to fill out a paper form at the border).
Don't forget that if you're cruising around the Americas - like Canada, Mexico or the Caribbean - and stop at any US ports of call, you'll need an ESTA.
Even if you're just changing planes in America and not entering the country, you'll still need one.
ESTA application
Applying for an ESTA is straightforward. You apply online, through the official ESTA website, answering the 8 questions. You should allow up to 72 hours for a decision, though your application may be processed within minutes.
After you've made the initial application, note down your application number so you can check your ESTA status or update your information.
You don't need to print off your ESTA information – it'll automatically be sent to your airline.
How much is an ESTA?
An ESTA application costs $14 - about £10 - per person (correct as of July 2019), to be paid for by credit or debit card only. The ESTA system accepts payments by MasterCard, VISA, American Express, and Discover.
If your application is rejected, you'll be charged $4, not the full amount.
How long does an ESTA last?
An ESTA is valid for 2 years, or until your passport expires. Your ESTA can also be used for multiple trips during these 2 years - you don't need to apply each time you visit the US for journeys up to 90 days.
If you applied for an ESTA for a visit to America less than 2 years ago, but have renewed your passport in the meantime, you'll need to apply for a new one.
You also can't renew an ESTA; if your original has expired, you need to submit a new application.
Could my application be rejected?
Reasons your ESTA could be rejected include:
It's discovered by Homeland Security that you've stayed over the agreed visa limit on a previous trip to the States.
You were found to be have worked in the US without the correct visa previously.
You've been denied a visa before.
There is incorrect information on your application.
You've got a criminal record.
You are a dual national of Iran, Iraq, Sudan or Syria.
You have travelled to Libya, Iran, Iraq, Somalia, Sudan, Syria or Yemen since March 2011.
I had my ESTA denied. What should I do?
A rejected ESTA doesn't mean your American dream is over. If you've been denied an ESTA, you may have incorrectly entered details onto the form incorrectly, in which case you can complete a new form and pay again.
If this isn't the case and you're not eligible for an ESTA, you can apply for a B2 or B1 visa to visit for tourism, business, medical or transit purposes.