Brexit has consumed the news for the last few years, and we're still without any solid resolution about moving forward.
But life for British families can't just grind to a halt and many will be booking, or have booked, their holidays abroad for the upcoming months. With the UK set to leave the EU, how will travel around Europe change?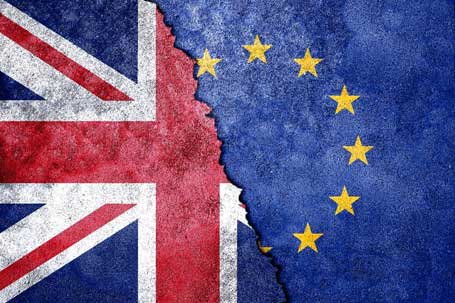 Will I still be able to go holiday in the EU?
The Association of British Travel Agents (ABTA) helpfully reminds travellers that until the UK departs from the EU, 'all current arrangements for travel will remain as they are today'.
And even if the UK leaves without a deal – that's the Withdrawal Agreement – the European Commission has said flights to and from the UK will still operate.
What's more, if you booked a package deal you'll have consumer protection under the EU package travel regulation. So if your package holiday can't be provided before the UK leaves the EU, you'd have the right to a full refund.
Will I need a new passport?
The best way to keep up to date with guidance about your passport is to visit the government website.
You should have at least 6 months on your passport (excluding months added to the passport's 10 years if you renewed it early) if there's a no-deal Brexit, though this doesn't apply if you're travelling to the Republic of Ireland.
What about visas or other documents?
When we leave the EU there'll be a transition or implementation period until the end of 2020. During this time, you won't need a visa to travel to the EU.
In the event of a no-deal Brexit, the European Commission has proposed that people from the UK can still visit Europe for short trips without a visa, up to 90 days in any 180-day period.
What if I'm travelling by car or ferry?
If you're travelling to or between EU countries by ferry, you won't need any additional documents apart from your passport. Ferry travel is covered under international maritime convention, so it won't be affected by Brexit.
The documents you'll need to carry if driving in Europe will change following a no-deal Brexit. It's likely that you'll need a car insurance Green Card, and an International Driving Permit (IDP – but not required in the Republic of Ireland).
If you're driving abroad, remember that your UK breakdown cover won't be valid. You'll need to get European Breakdown Cover if you want to be covered while driving in Europe.
Will my travel insurance be affected?
If you've got your travel insurance sorted already, your insurer should tell you if Brexit makes any significant changes to your policy.
Otherwise, if you're still planning your holiday check what the insurance covers – the more comprehensive the policy, the more like you'll be covered for delays and disruption.
Just be aware that some insurers could determine that any unforseen effects of Brexit are outside of their control, so they may not necessarily foot the bill.
Can I still use my European Health Insurance Card (EHIC)?
In the event of a no-deal Brexit, your EHIC may no longer be be valid, so it's crucial you get travel insurance instead. We've got more about the EHIC here.
Is my phone data going to be covered?
Currently the mobile roaming charge of using your phone – for texts, calls and using the internet – is the same whether you're in the UK or travelling around the EU. Your surcharge-free mobile subscription would continue during the implementation period.
Surcharge-free roaming might stop though if we leave without a deal, meaning you could expect a heftier phone bill. However, your mobile operator must tell you if it intends to reintroduce the surcharge and increase your subscription, and you'd be able to cancel it without a penalty charge.