On 1 January 2021 the Brexit transition period ended and the UK left the EU. Since then the European Health Insurance Card (EHIC) has been replaced by the UK Global Health Insurance Card (GHIC).
Any EHIC issued before 1 January 2021 will be valid until it expires, and a card is usually valid for 5 years. You can apply for a GHIC up to 6 months before the old card expires, or get your first GHIC now.
We explain more about the GHIC below, and what it does for you.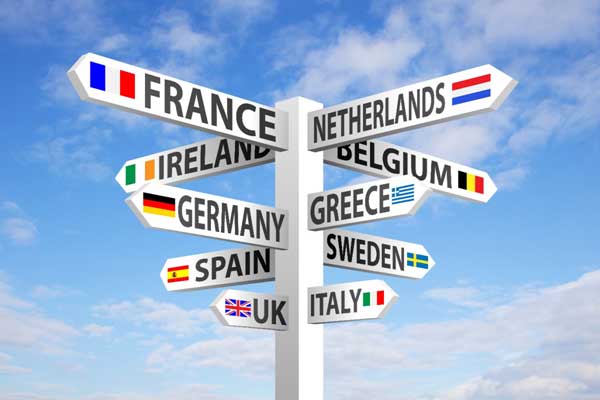 What are the EHIC and GHIC?
The EHIC
The EHIC is free to EU citizens living in Europe and it gives them access to state healthcare in whichever EU country they're travelling in.
It doesn't always provide free healthcare. There are some countries, including France, where the EHIC just entitles citizens to a reduced fee and it may not cover specialist services. It doesn't always replace the medical expenses cover of travel insurance.
The GHIC
When the UK left the EU, the EHIC was replaced by the UK GHIC, which provides free or reduced cost state heathcare during a temporary visit to the EU.
If you already have an EHIC it will remain valid until it expires.
You can apply for a first or replacement GHIC on the NHS GHIC page – you'll need to have your national insurance number at hand. A spouse or partner can be included on the same application, while parents or guardians can apply on behalf of children younger than 16.
Allow 2–3 weeks for the cards to arrive. Like the old UK EHIC, your new GHIC will be valid for 5 years.
Where are the EHIC and GHIC valid?
The UK EHIC and GHIC are invaluable for UK citizens travelling around the 27 countries in the EU.
Yet while you're covered for state healthcare, you're not covered for the cost of being flown back to the UK (medical repatriation) or being rescued by a helicopter in an emergency.
However, you are covered for the treatment of pre-existing medical conditions that your travel insurer might not cover.
A new GHIC or the old UK EHIC no longer covers you in Norway, Iceland, Liechtenstein or Switzerland.
The GHIC for UK students going to study in the EU has different requirements, and you can find out more on the NHS GHIC page.
If I have a UK EHIC or GHIC card, do I need travel insurance?
Though they provide free or reduced cost state healthcare, the EHIC and GHIC aren't replacements for travel insurance.
For instance, there's no certainty that you'd be taken to a state hospital after an accident. Your ambulance or first responder may take you to the nearest facility, and if this is private your EHIC or GHIC wouldn't cover the healthcare cost.
Even so, your travel insurer may require you to hold an EHIC or GHIC as part of their terms and conditions.
Apart from healthcare, you still need travel insurance to cover your luggage or other non-medical incidents. And an EHIC or GHIC won't cover you for missing a flight or a stolen passport.
Can I get an EHIC after Brexit?
Certain people, including EU, Swiss, Norwegian, Icelandic or Liechtenstein citizens who have been living in the UK since before 1 January 2021, or UK nationals who have been studying or working in those countries, can still apply for a UK EHIC. It gives you the same cover as a GHIC in EU countries.
Again, you can find out more on the NHS GHIC page.
Otherwise UK citizens who require a new health insurance card will need to apply for a GHIC to provide access to state healthcare across the EU.
---
Author: The AA. Published 21 March 2019. Updated 28 May 2021.