On 1 January 2021 the transition period ended and the UK left the EU. The future of the European Health Insurance Card (EHIC) is being revealed by the British government, and we're currently looking to understand the changes in more detail.
We'll update this page for you as soon as possible, until then the information below refers to the EHIC scheme prior to 2021.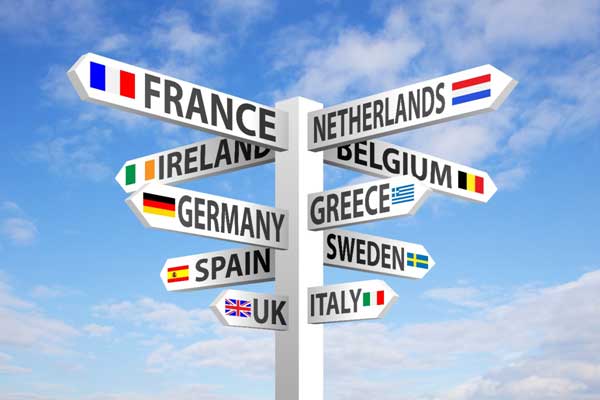 What's an EHIC?
The EHIC is free to all EU citizens (including UK nationals) living in Europe. It gives the card-carrier access to state medical care in whichever EU country they're travelling or studying in.
It's important to note that it doesn't promise free healthcare across Europe. There are some countries, including France, where the EHIC just entitles you to a reduced fee and it may not cover specialist services. So it doesn't always replace the medical expenses cover of travel insurance.
Anyone aged 16 or over can apply for a free EHIC card through the NHS (parents or guardians can apply for anyone younger), and the application is straightforward. Once processed, your card is valid for up to 5 years. Watch out for unofficial, lookalike websites that try to get you to pay for your card or application through them.
Where is the EHIC valid?
The EHIC is an invaluable addition for anyone travelling around the 28 countries in the EU, as well as Norway and Iceland in the European Economic Area (EEA), plus Switzerland too.
Yet while you're covered for state medical care, you're not covered for the cost of being flown back to the UK or being rescued by a helicopter off a mountainside in an emergency.
However, you'll be covered for treatment of health issues you might be suffering at home, and even for pre-existing conditions that your insurer might not cover.
If I have an EHIC card, do I need travel insurance?
Though very helpful in providing free or reduced cost medical cover, the EHIC isn't a replacement for travel insurance.
For a start, there's no guarantee that you'd be taken to a state hospital after an accident. It's likely that your ambulance or first responder would take you to the nearest facility, and if this is private your EHIC wouldn't cover the cost. Even so, your travel insurer may require you to hold an EHIC as part of their terms and conditions.
Of course, you still need travel insurance to cover your luggage or other non-medical related incidents. An EHIC won't cover you for missing a flight or a stolen passport, for example.
What happens after Brexit?
We're still waiting for confirmation either way whether UK residents will enjoy the benefits of the EHIC after Brexit.
But until the UK leaves the EU you can still use your EHIC.
If the withdrawal agreement is approved by MPs in Parliament, there would be a transition period until 31 December 2020 at least. And during this period you'll still get state healthcare in the EU with your EHIC.
Looking beyond Brexit, a government Bill was introduced in 2018 to safeguard UK citizens' healthcare in Europe.
If there's a no-deal Brexit, your EHIC may no longer be be valid. So the current advice is to make sure you've got travel insurance as well as the free EHIC.
You can then enjoy your European adventure – whether you're discovering Barcelona, taking a trip on the Seine, or doing what the Romans do when in Rome – without the worry of paying an excess down the line.