UK passport holders made 24.2 million visits abroad in the summer of 2018, according to the Office for National Statistics. So it's fair to assume we Brits like a holiday. But if you want to add to those impressive numbers, you'll need your passport.
There are steps to follow if you've lost your passport, but what about renewing a current one? Read on to find out what you need to do, when you should renew a passport and the passport renewal cost.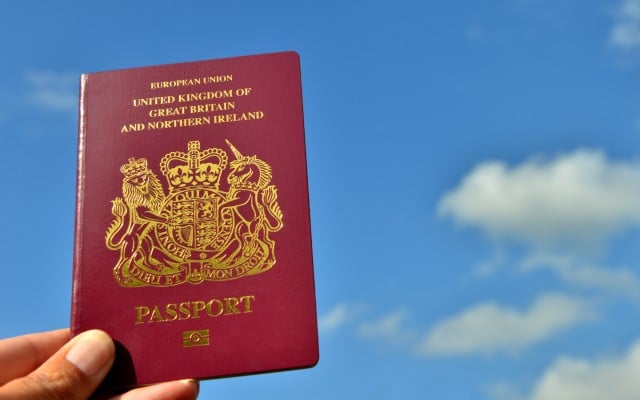 How to renew a passport
Can you renew your passport online?
All the forms needed for a new passport application or a renewal can be found online. Along with the completed application form, you'll need to send in 2 identical photos that meet the requirements and your old passport. Your old passport will be cancelled and sent back to you so you can use any unexpired visas if you show them along with your new passport. Plus, if the pages are full of stamps, you'll get to keep them.
Renewing online is the most time efficient but you can still pick up passport application forms at the post office.
When should I renew my passport?
If your passport expires a week or two after your holiday ends, you'll still need to renew it. Most countries won't let you in unless your passport expires at least 6 months after your last day of holiday.
How much does it cost to renew a passport?
It costs £75.50 to renew your passport when you apply online, or £85 if you send your form in by post.
How long does a passport renewal take?
The actual process of filling out the form online should take you no more than 20 minutes. Once you've submitted all your information – provided there's no mistakes – your passport should be with you within 3 weeks. If you're applying during the busy summer holiday months, this could take a little longer so make sure you give yourself enough time.
What if I need my passport sooner?
There's an urgent passport service for anyone who needs the passport in an emergency (or for anyone who's just left it to the last minute). This'll cost you a bit more, but you can have it as soon as your passport interview is over in some cases.
If you're outside the UK, you can't use the urgent passport service – you should apply for an emergency travel document instead.
Uploading a digital passport photo
You can now renew your passport online and upload a digital photo, so there's no need to find a photo booth and get a set of 4 awkward mug shots. This service is available if you:
Are a UK resident aged 26 or over.
Aren't a dual national.
Still have your old passport, it hasn't been damaged and it expired after 2012.
Still have the same name as your last passport and are recognisable from your photo.
If you want to make sure your passport gets renewed without a hitch – especially if you've got a holiday coming up and it's time sensitive – you need to make sure you fill out everything as accurately as possible and follow the photo rules.
Will Brexit change anything?
The rules for passports, driving, the European Health Insurance Card (EHIC), pet travel and more may change after Brexit. The documents you'll need to carry if you plan on driving in Europe will change in the event of a 'no-deal' Brexit.
Whether hiring a car or driving your own, it's likely that you will need an Insurance Green Card and an International Driving Permit.
You will also need at least 6 months on your passport. If your passport was valid for longer than 10 years when you got it, any time over the 10 years won't count. Instead, work out 9 years 6 months from the issue date to see when you should renew.
Read the latest Government advice to keep on top of any changes.
If you think it's better to be safe than sorry, you might want to assume a 'no-deal' outcome and get your travel documents sorted now. If you wait for the government to make a decision it could then be too late to get your travel documents in time.