Wherever you are in the world – whether trekking across Asia or just sat in your living room – losing your passport can be a real nightmare. Read on for some practical tips on what to do if this happens to you.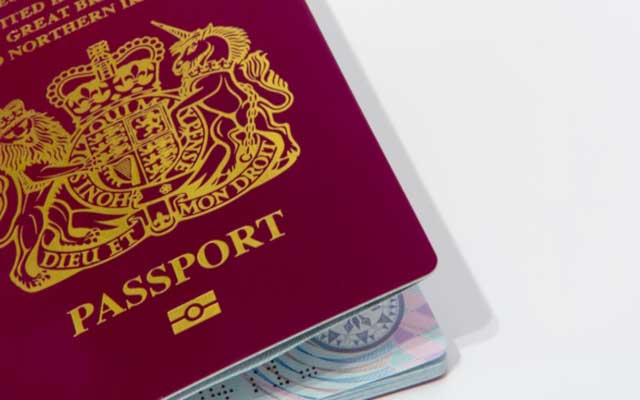 I've lost my passport. What should I do?
You need to report and cancel a lost passport as soon as you can.
If you're unable to access the internet – when you're travelling, for example – someone else can report your passport as missing for you.
Once a passport is reported as lost or stolen, it's cancelled and within 24 hours the National Crime Agency is informed. This is to stop any fraudulent activity involving the passport holder's identity.
Replacing a lost passport
How much does it cost?
How long will it take?
It usually takes up to 3 weeks to get your passport, but it can take 6 weeks or longer during busier months – especially the peak summer holiday season. So if you're travelling soon, don't delay in applying for a replacement passport.
I need it sooner. Can I get a same day passport?
No. The same day service is only valid on renewing current or expired passports.
But you can apply for a 1 week fast track replacement – it'll cost £142 for an adult passport and £122 for a child's.
First, you'll need to get an application form from a post office, then book an appointment online. You'll need the completed application form, 2 identical passport photos and any necessary supporting documents for the appointment. If you can't make the appointment, someone can go in your place with the required documents.
Be aware that appointments get booked up very quickly – especially in peak season – so don't assume you'll get one last minute.
What if I lose my passport when I'm abroad?
Losing your passport abroad doesn't have to mean a ruined holiday. The process of replacing it isn't any more difficult than if you were back in the UK.
You'll need to complete an online form, then print and sign it. You then send or take the form to the nearest British Embassy, High Commission or Consulate, which are usually in the nation's capital city.
What if I can't wait for a new passport?
If you've lost your passport abroad and need to return to the UK, you can apply for an emergency travel document, sometimes known as an emergency passport.
You can use this to travel through a maximum of 5 countries. It costs £100 and will normally be ready 2 days after you apply. You may need to collect the emergency travel document from the nearest British Consulate, which is usually in the nation's capital city.
During the online application you have to add a photo of yourself, and maybe supporting documents. So it will be easier to apply by using a mobile phone with which you can take the photos.
Does travel insurance cover a lost passport?
Most travel insurance policies offer some cover for the costs of getting emergency travel documents while abroad. If your passport has been stolen, you'll need a police report for the claim.
You most likely won't be covered for the cost of replacing your passport once back in the UK.