When buying buildings insurance, you could be asked about the rebuild cost of your home. You might not know what this is, or why your insurer needs to know this information – but it's important to have an accurate figure.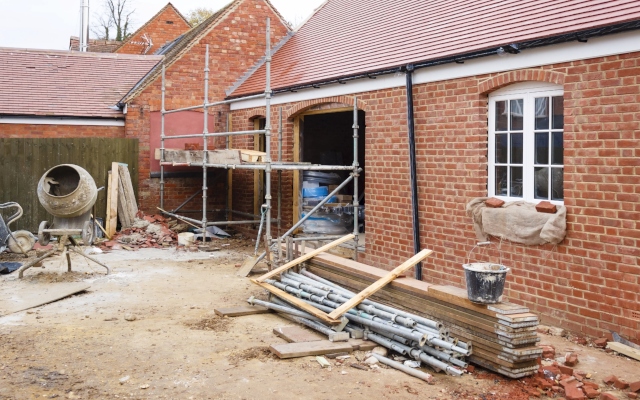 What's the rebuild cost of my house?
It's the amount that it would cost to rebuild a house identical to yours on your land. It includes the price of labour and materials, but there may be professional fees too.
I'm not looking to rebuild or renovate so why do I need to know this?
It helps you avoid being over- or under-insured if you need to make a claim on your buildings insurance. If something disastrous happens to your house and you don't have a sufficient level of cover, you could be left to cover the costs.
How is the rebuild cost different to the market value?
A property's market value is based on many factors, such as it's size, location, parking and even the school catchment area. But a house that could sell for £250,000 might instead cost £125,000 to rebuild. And it's the latter amount that your insurer has to cover.
What would it cost to rebuild my house?
If you have a recent mortgage valuation report, this should include your property's rebuild cost.
If you can't find an up-to-date figure in any documents, you can hire a surveyor through the Royal Institution of Chartered Surveyors (RICS). A survey typically costs from £450. Some insurers and comparison websites might be able to calculate the rebuild cost for you based on the details you give when applying for a quote.
How to use a rebuild calculator
Alternatively, you can work out the cost using a rebuild cost calculator, which may have a limited number of attempts.
You select the type of property and then enter the external floor or plan area for each storey. This along with the type of walls and roof will give you the rebuilding cost.
To get the plan area, go outside and measure the width and depth of the main ground floor walls, then multiply these figures together. Do the same for any extensions.
If the upstairs is the same downstairs, simply double the ground floor area. Otherwise calculate the upstairs area separately and add it to the downstairs plan area.
A rebuild calculator is only suitable for typical houses. You'll need a specialist surveyor if you have a listed building or the property is a non-standard construction.
---
You sometimes need to know your rebuild cost when taking out buildings insurance, but do you know where to look for your next policy? Get in touch with us today for a quote on our Defaqto rated cover.