When you let someone into your home to do building, repairs or cleaning, you want the work to be high quality, good value, and for them to treat your property with the same care as you do. Even if you've found a tradesperson with a good track record, accidents can happen. Or in some cases they might just do a shoddy job.
So what happens if your home's damaged by a contractor? Will they pay, are the repairs covered by your home insurance, or will you end up out of pocket?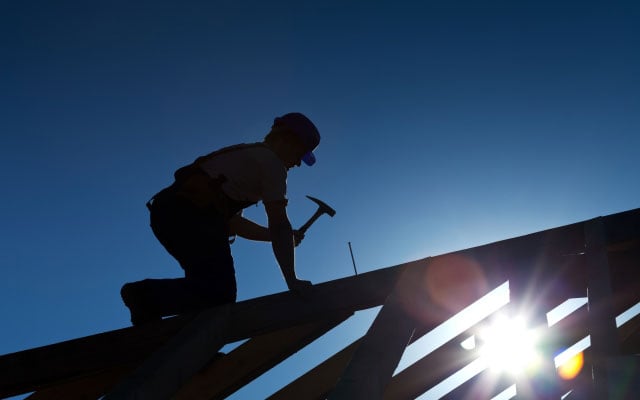 Will home insurance cover damage caused by workmen?
Sadly, it's unlikely. Accidental damage caused by alterations, repairs, maintenance, restoration, dismantling or renovating are not usually covered in your buildings or contents insurance.
Before you hire someone to work on your house, do check:
A recent case involved one of our customers who had decking installed. The changes affected the house's damp-proof course, and a couple of years later damp ruined the kitchen units and plaster came off the wall. Unfortunately for them, the contractor had apparently gone bust and disappeared.
What if builders damage my property?
If the job does go wrong and you're not happy, first contact the tradesperson to see what they'll do about it. If they refuse to fix the problem, you can take the following steps:
Send a written complaint. This will make them aware that you know your rights and are willing to take legal action if necessary.
Collect any evidence that can help to prove they're liable, such as photos, dates and correspondence.
Find out whether they're in a trade association that has a dispute resolution scheme. If they are, you might be able to resolve the issue without going to court.
As a last resort you can take them to a small claims court if the amount involved is under £10,000 (or in Scotland and Northern Ireland under £3,000).
You could use a legal document, such as a contract for small-scale building works, that both you and the tradesperson sign before work begins. This will set out your requirements and what happens if there are problems. Our home insurance customers can download a contract from the AA Legal Documents website.*
Am I covered if a cleaner breaks something?
If a cleaner (or a childminder) accidentally breaks something or damages your property, it may be covered under your home insurance. Check your policy to make sure.
But your cleaner or the cleaning company should have their own insurance. Check what level of cover is included in their terms and conditions, so you can avoid making a claim on your home insurance.
---
* When you add
Home Legal Expenses
cover to your AA home insurance.