If you've ever been in a prang and suffered whiplash injury, you'll know how painful and debilitating this condition can be.
The extent of whiplash, or soft tissue injury, is particularly tricky to assess, so working out how to compensate a victim can be a particularly difficult area for many insurers.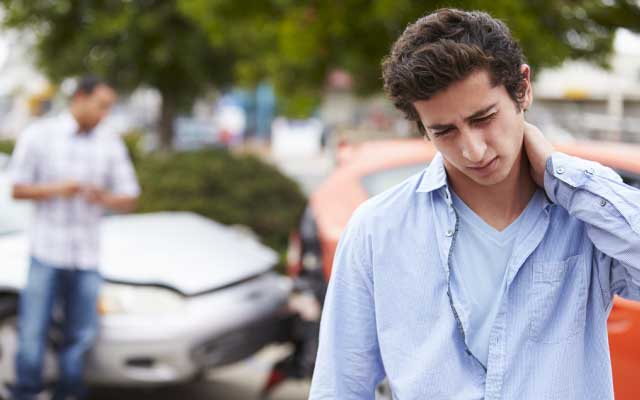 What is whiplash?
Whiplash is a common neck injury after car accidents – it's caused by a sudden movement of the head forwards, backwards or sideways. It happens when the soft tissues in the neck become stretched or sprained.
Whiplash can range from minor discomfort that can be managed with painkillers to an incredibly painful injury. But although it can sometimes be a long-term problem, and limit daily activities, it usually clears up quite quickly.
How do whiplash claims affect car insurance premiums?
If you've made a claim as a driver, even if it's a 'non-fault' claim against the other driver, you may see your premium increase.
Those who make non-fault claims can be seen as more likely to make a fault claim, and that increasing risk is taken into account in their premiums. If you make a claim as the passenger of a car, your own car insurance premium shouldn't be affected at all.
A common scenario is that if you run into the back of another car, the driver may try to claim against you. It can be frustrating when someone tries to make a whiplash injury claim and you don't believe you hit their car – or if was such a minor collision no injury could possibly have occurred.
Questionable as it may seem to you, if your passenger claims for whiplash injuries it'll be counted as a fault claim against you – and could impact your no claims discount and the price of your premiums when you come to renew.
It's estimated that the huge number of false whiplash injury claims cost around £35 on average for every one of us, as ultimately these costs find their way to the premiums all drivers pay.
Claiming for a whiplash injury
If you believe you have whiplash, you'll need to get medical evidence that you've suffered an injury. And that includes meeting with an independent medical panel who'll assess you – even if it was some months ago.
The Civil Liability Act 2018, which became law in December 2018, is due to take effect in April 2020. Under this Act insurers will no longer be able to make out of court settlements, and that fixed amounts will be payable for the injury.
This legislation should cut the number of cold-call claims management companies (CMCs) who encourage people to make claims where they've not been injured, or the injury was so minor that it was easily treatable with pain relief.
Whiplash and your no claims discount
If you're claiming off someone else's insurance then your no claims bonus won't be affected. But that doesn't necessarily mean your premium won't go up.
You can't claim off your own car insurance for injury you have caused to yourself, although your passenger could claim for their injury through your insurance.
Who's responsible for whiplash claims if another driver hits you?
You'll need to a make a claim through your own insurer, and they'll contact the other driver's insurer. Your insurance company will probably refer you to their own legal team, which could be a solicitor or their own in-house claims operation.
Whiplash claim fraud
Exagerrated whiplash claims and whiplash fraud are widespread. If the whiplash reforms in the Civil Liabilty Act are effective from 2020, then the government expects car insurance premiums will fall by an average of about £35 a year per policy.
According to the Association of British Insurers:
The total amount paid out for all motor insurance claims is rising – costing insurers £4.3bn over the first 6 months of 2018, compared with £4bn over the same period in 2017.
Whiplash claims amount to more than £2 billion a year, which adds £90 to the average annual car insurance premium.
Despite a fall in road traffic casualties in 2017, whiplash-style claims reported to the government's Compensation Recovery Unit have been rising.
Meanwhile the Department of Transport says:1
Data for the three years 2015 to 2017 shows half of respondents who had a road injury accident reported a whiplash injury.
Over 671,000 people made a whiplash type claim in 2016–2017.
---
Having our Defaqto 5 Star rated car insurance means you're covered in an accident. Get in touch with us today for a quote.
---
1 Reported road casualties in Great Britain: 2017 annual report.