If you're involved in a hit and run car accident, there are a number of things you can do to avoid physical, emotional and financial stress.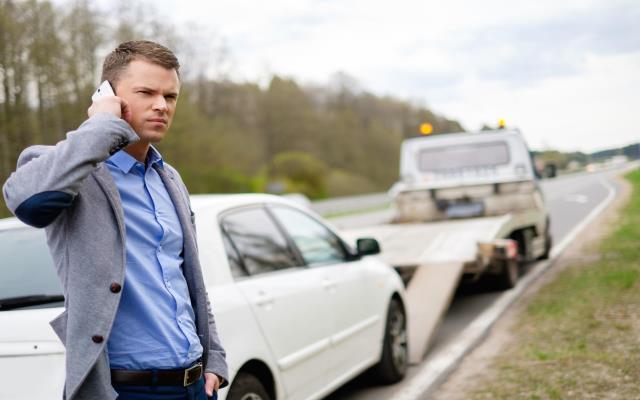 What to do after the accident
Stop your car somewhere safe, preferably to the side of the road and not in the way of other cars. Not stopping after an accident is a criminal offence, even if no-one was hurt or no property was damaged.
If you can, get the driver's number plate as well as the make and model of the car. Any other details such as which direction the vehicle was headed as well as the time and location of the accident are also important. A dash cam is handy in this type of situation.
If someone's hurt, call the emergency services.
If no one is hurt, call the police, who'll give you a crime number. See if there are any eye witnesses who can give an account of the crash and get their contact details. This is particularly important if you weren't in or near your car at the time of the crash.
Take photos of any damage to your car.
Contact your insurance provider as soon as you can and they'll tell you on what you have to do.
There are also a few things you should not do:
Do not follow the runaway driver. Leaving the accident scene means that you'll miss any eyewitness accounts and, in the eyes of the police, will also make you as responsible as a fleeing driver.
Do not wait to contact either the police or your insurance company. The accident report helps police look for the runaway driver and is useful when making your accident claim.
If parked in the hard shoulder or travel lane, do not wait in your car. Find somewhere safe that is away from the road.
Find out more:
Making a claim on your insurance
If you have comprehensive cover, you can make a claim, but you may lose some or all your no claims discount as well as paying a large excess. Some insurers offer no claims discount (NCD) protection that maintains your NCD.
If the hit and run driver isn't traced, there's a chance you may have to pay for repairs and lose your insurance benefits, as there's no one for you to claim against. To make a hit and run claim to your insurance company, you'll need:
Your police crime number for the incident.
If possible, the other driver's number plate and details of the car.
Any eyewitness names and contact details.
The location, time, date and cause of the accident.
Photographs of the accident location and damage to your car.
Other insurance policies such as third party property damage or third party fire and theft won't cover the damage to your own car in a hit and run accident claim.
Some insurers offer policy add-ons such as excess protection that help you claim back your excess on an insurance claim, even when you don't know who the driver is.
Getting compensation after a crash
If you can't claim through your insurance, you can contact the Motor Insurers' Bureau (MIB) and try to make a claim. The MIB is a not-for-profit organisation funded by the UK insurance industry to compensate victims of hit and run or uninsured drivers. You can claim for injuries to either you or your passengers as well as other losses such as the cost of renting a car.
To do this, you must prove the runaway driver was responsible for any damage or injury to you, your passengers or your car. The MIB will cover the repair costs only if the vehicle of the hit and run driver is identified or traced.
This is why it's important to get as many details of the crash as possible, whether it's through eyewitness accounts or the offending car's details.
There are devices, such as telematics, that monitor a vehicle's condition and can detect when it has been involved in a crash. This information can be useful when making a claim or proving the negligence of another driver.
Why hit and run accidents happen
According to the MIB, 12% of UK road traffic accidents reported to police involve a hit and run driver – around 17,000 incidents in total per year. A half of these was traced through pedestrians and other drivers who had witnessed the accident. It's a serious offence, if caught the person responsible can be punished with:
Up to 10 penalty points.
Disqualification from driving.
An unlimited fine.
Imprisonment.
Further research from the MIB shows that 45% of hit and run drivers wouldn't have left the scene if they had known that it was an offence. The most common reasons younger drivers (between 16–34) leave an accident scene is because they're not insured, had been drinking, panicked or feared the consequences.
Drivers aged 34 or older are more likely to leave an accident scene if they didn't think the accident was serious enough to report.
---
Make sure you're covered for any eventuality with our comprehensive car insurance. Our uninsured driver promise means you keep your no claims discount and don't pay an excess as long as the other driver is identified. If your vehicle is written off, we'll also give you a courtesy car as standard.
We also offer Excess Protection that allows you to claim back your excess on an insurance claim, whether you're at fault or if the other driver can't be traced. You can add it our comprehensive, or third party, fire and theft car insurance.