While the average person only gets a puncture around once every 90 thousand miles, punctures are still one of the most common reasons for calling the AA.
Most vehicles run on tubeless tyres these days. Regardless of the thickness or pre-sealant additives, they are all vulnerable to being punctured. If you do encounter this situation, our experienced Patrols can provide a professional solution, saving you time and money.
AA Patrols are all equipped with a Seals Tyre Plug kit. The kit allows Patrols to repair most common punctures with an innovative glue-less temporary rubber plug. The kit contains a 5.5mm reamer which is used to make the puncture hole ready to accept the plug. Because it's less than 6mm in diameter, it allows your chosen tyre repairer to carry out a permanent repair conforming to BSAU 159, as long as the tyre is still serviceable (Subject to British Standards BSAU159 guidelines).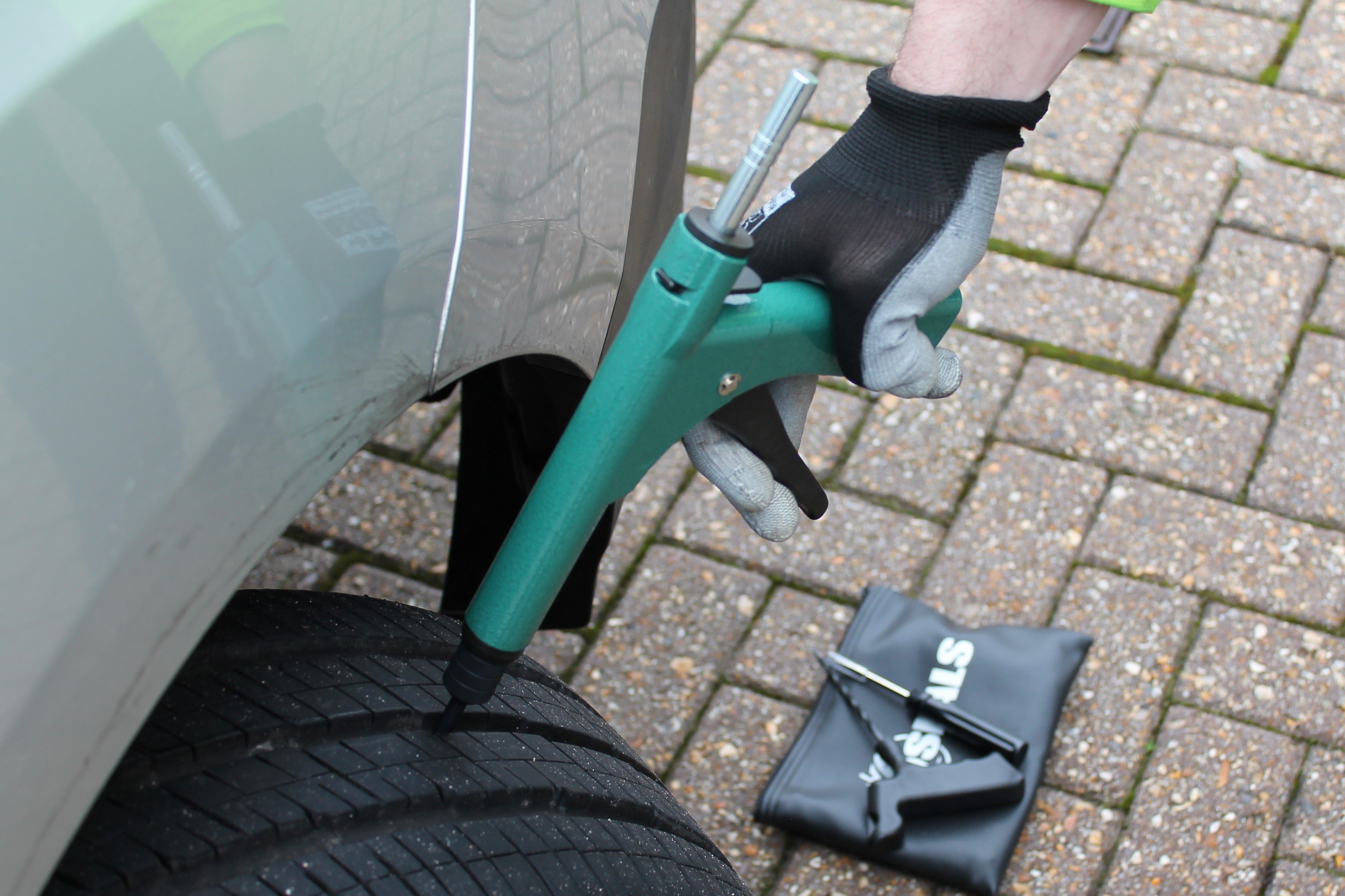 Tyres can be easily plugged on or off the vehicle.The Gun is a spring-loaded device that 'drives' the tyre plug into the hole. The shaft of the tyre plugs expands under pressure to fill the puncture, While the mushroom head seats on the inner face allowing no air to escape. This ensures maximum reliability from its revolutionary design, getting you underway with minimum fuss.The repair is rated for a distance of 500 miles and a speed of 65MPH.