That Feeling: Eight in 10 looking forward to UK road trips
18 February 2021
More than three quarters of drivers are eagerly anticipating a road trip this year, AA-Yonder research* shows as the countdown to a lockdown-easing roadmap continues.
For many (29%), spending time with friends and family is top of the list of journeys to make once restrictions are eased, with 28% looking forward to the freedom to go wherever they want.
But the journey itself was not a major consideration for those planning trips. The five most important factors were:
Spending time with friends and family (29%)
The freedom to go wherever I want (28%)
The destination (15%)
Discovering new places (12%)
Taking time away from work (5%)
Women are most keen to reunite with loved ones (37% of women vs 26% of men), whereas more men are looking forward to reuniting with their freedom (31% of men vs 22% of women). But the split was equal when it comes to discovering new places (12% respectively).
More than one third of adults aged 35-44 say that spending time with friends and family will be most important to them when taking a road trip this year (38%). People in the West Midlands and South West of England as well as Northern Ireland were the most excited to be able to spend quality time together.
Drivers in the North of England are most excited about the freedom to go where they please (31% respectively for North East and North West), while Scots were most likely to say discovering new places is the most important thing to them about a road trip this year (13%).
Just 15% of drivers said they were not planning a UK road trip in 2021, suggesting that although some are resigned to the idea that holidays won't happen this year, others are cautiously optimistic. When the government eases restrictions there could be many people hoping to recapture that long-awaited feeling of being on the open road.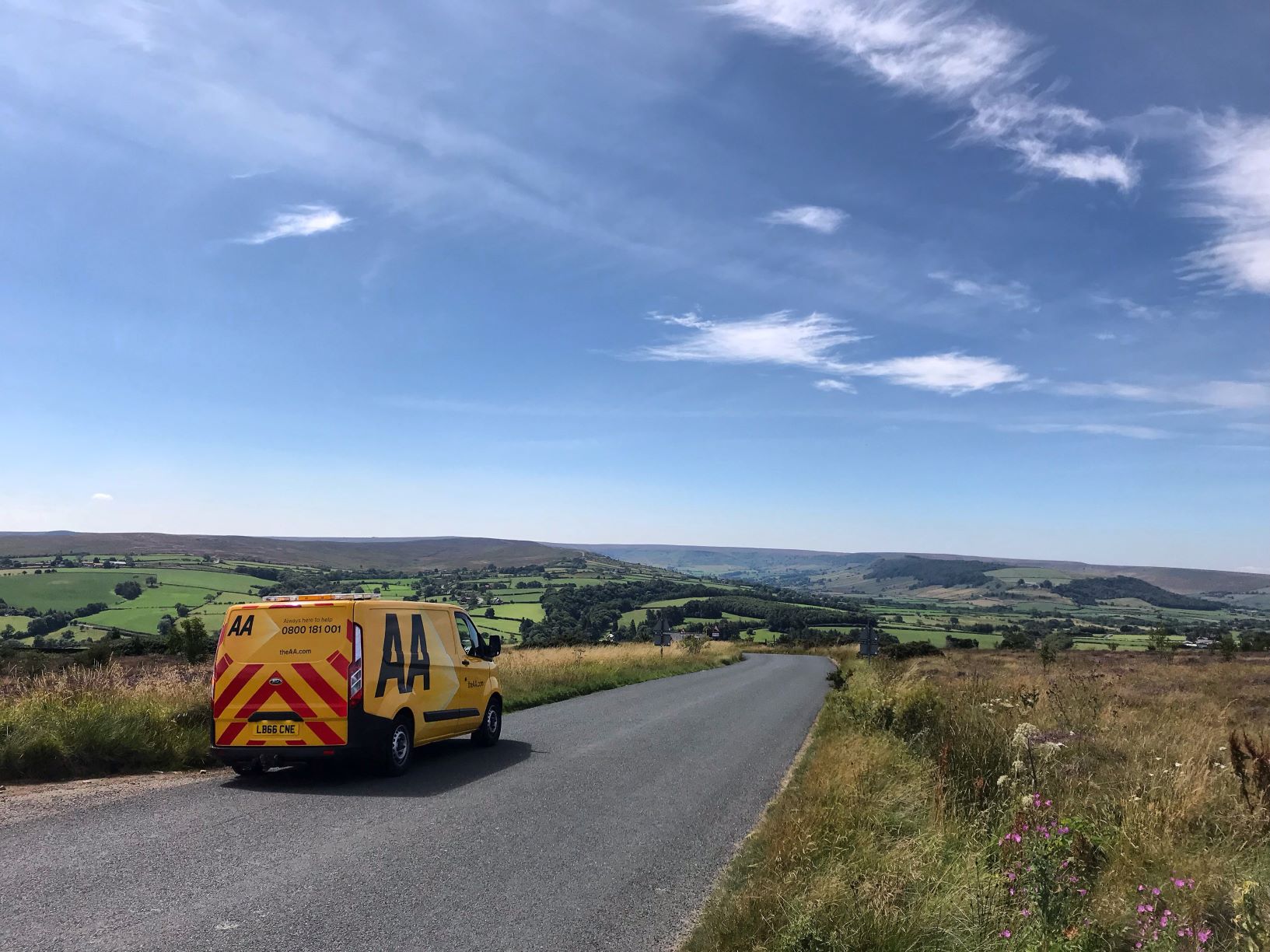 Edmund King, AA president, said "More than half of drivers just want to be 'on the road' for the freedom to go anywhere, the journey, to find new places or just because they are excited about the destination.
"We predict that the 'road trip' will form an important part of our social and cultural activities as we finally get out of the lockdown. Before getting on the road again, taking some time to check your vehicle will help to prevent drivers getting stuck on the road to nowhere."
Maintenance tips
Ben Sheridan, AA Patrol of the Year, said: "Although lots of people will be excited by the prospect of a roadmap for easing restrictions, it's important not to overlook pre-journey planning. The journey itself didn't make the top five considerations but is one of the most vital parts of planning for a trouble-free trip.
"Many cars won't have been used much over the last few months, so for drivers looking forward to getting back on the road, pre-journey checks will be crucial to ensure their car is up to the job.
"Lack of use during lockdown coupled with the cold winter weather can take its toll on a car, so take the opportunity to carry out maintenance before restrictions lift, so the car is ready to go when you are.
"This includes running the engine once a week or using a mains-powered battery maintainer; checking fluid levels such as oil, coolant and anti-freeze and topping up where necessary; and, crucially, checking the tyre conditions including tread depth and tyre pressures, inflating them if needed. If you keep your car in a garage, remember to pull it out into the open first; don't run the engine inside a garage, and never leave your car unattended with the engine running.
"Before starting the car, make sure there's nothing nesting under the bonnet which might have caused damage to pipes or hoses. Car engine bays can be an attractive nesting area for small rodents so it's worth checking for stowaways and any signs of gnawed wiring or pipework.
"If your car has been standing unused for a long time, it's a good idea to arrange a full service once you're ready to use it again."
Drivers can find a local AA-approved garage, select a date and book their service online via AA Smart Care.
More information on maintenance checks can be found here
---
*An AA-Yonder survey received 12,977 responses from 8th to 14th December 2020. Yonder is a member of the British Polling Council and abides by its rules.
The AA is offering free directional road signs to all community vaccination centres opening by the end of February. The AA is also continuing to help London Ambulance Service with patrols working to keep more emergency vehicles on the road.