Do you know if you have a local Neighbourhood Watch group? If not, it's worth checking to see if there's one near you - as joining up could help to bring your home insurance costs down.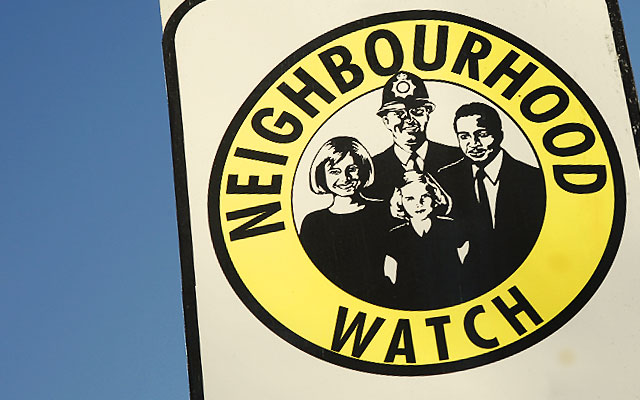 What is the Neighbourhood Watch?
Neighbourhood Watch schemes are groups where residents of a local area and the police voluntarily join forces to bring communities together - and make them safer. Today it covers some 6 million households and is the largest voluntary movement in the country.
They became an institution in the 1980s, when local people wanted their voices heard when it came to their neighbourhood's safety. And it's not just about preventing crime; these days, Neighbourhoood Watch volunteers work together to combat anti-social behaviour, vandalism and graffiti.
Residents keep an eye out for each other, issue warnings on social media if there's any anti-social behaviour, and let the police know if there's any suspect behaviour in the neighbourhood. Instead of worrying about crime and feeling unable to do anything about it, local people who are part of a Neighbourhood Watch scheme believe they have the power to improve the quality of life for everyone in their area.
Will joining a Neighbourhood Watch lower my home insurance premium?
Some insurers offer discounts if you join a Neighbourhood Watch scheme - this is because insurers like to see you're going above and beyond to protect your home, and you take your security seriously.
However, the size of the discount can vary from insurer to insurer, and you'll need to become a proactive member of your local Neighbourhood Watch scheme if you tell your insurer you've joined the scheme.
How to join your local Neighbourhood Watch scheme
To join, you'll need to register your interest on their website, and then attend meetings in your local area. Neighbourhood Watch meetings tend to be fairly informal, although you will be expected to show up prepared to share your learnings on crime in the local area - for example, sharing stats on crime. You might also have to discuss local matters, and learn how to monitor and prevent crime, and anti-social behaviour.
If there isn't a scheme nearby, you can start your own Neighbourhood Watch group.
Does Neighbourhood Watch reduce crime?
There is evidence that communities with Neighbourhood Watch groups have a reduced crime rate - burglars are often deterred as they know more people will be keeping an eye out for any suspicious activity, and that locals have a good relationship with the police. And neighbours who care for their community often take measures to safeguard each other's homes; for example, making sure that their neighbour's home still looks occupied if they're on holiday - deterring any potential thieves.
Neighbourhood Watch volunteers put up a 'cocoon' around recently-burgled homes, which means that everyone's looking out for any suspicious behaviour - and ready to report anything suspicious to the police. Such 'cocoons' can dramatically reduce the likelihood of a repeat burglary.