09 December 2021
Following on from the AA's sterling support work supporting 8,000 NHS employees in the first lockdown with free breakdown and assisting the London Ambulance Service throughout the pandemic, a group of AA patrols and call centre staff have teamed up to professionally record their own version of a Christmas classic.
They've renamed their version of Band Aid's Do they Know It's Christmas? 'Patrols for People' and aim to raise funds for vital support groups: Andy's Man Club and NHS Foundation.
All the recording work and filming has been done voluntarily, in their own time, reflecting the selfless nature that has become synonymous with AA employees. The recording took place at an independent recording studio in Manchester and is set for release on 9th December.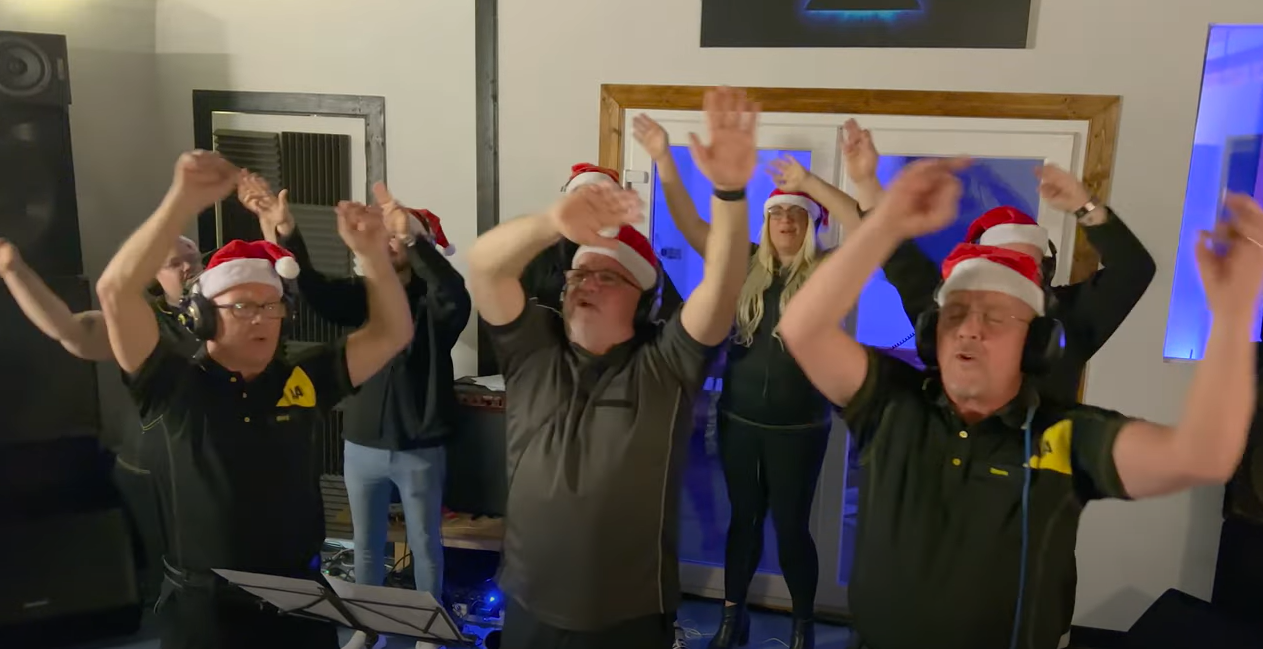 Roadside Patrol, Steve Page, who came up with the idea and is lead singer, said: "We all wanted to show our continued appreciation for the NHS, as well as supporting a vital mental health charity, and we have had fun along the way."
Edmund King, AA President said: "AA patrols say that they prefer to fix our members first, then the car, and this is exemplified through their support for the NHS and London Ambulance Service, and again with this recording. Let's hope our 5-Star Patrols can make it to number one for Christmas, as well as number one in breakdown service charts."
---
To listen to song and watch the video click here Patrols for People - YouTube
For more information on Andy's Man Club see About | Andy's Man Club | #ITSOKAYTOTALK
To donate visit: