The AA has commissioned and installed a training facility for hybrid vehicles to increase the number of vans and cars fixed by technicians at the roadside.
The unit is the first of its kind to be available commercially and is now located alongside our new customer experience centre in Oldbury, West Midlands.
---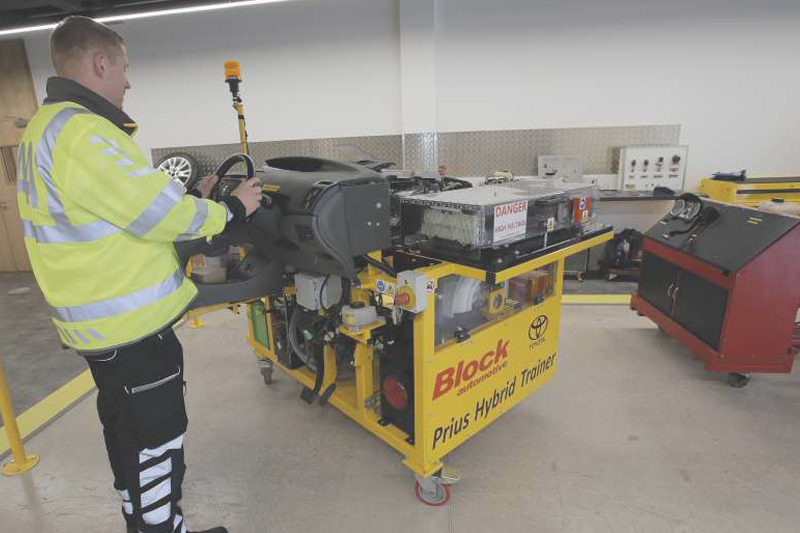 ---
Designed and built by automotive training equipment supplier AG Block Automotive, the rig simulates switchable 'real world' hybrid vehicle faults to replicate numerous potential breakdown situations for technicians. Modelled on a third-generation Toyota Prius, the unit also includes switchable faults on fuel, cooling, exhaust, ignition and CVT transmission, as well as other diagnostic functions.
The training facility is based alongside our customer experience centre in Oldbury, West Midlands, which is open to new, existing and potential fleet customers.
Geoff Block at AG Block Automotive said: "Many people talk about hybrid and electric vehicle technology in the future tense, when it's really happening now.
"Having been an AA supplier for more than 30 years, we were pleased to assist the AA in the development of its hybrid training rig. Offering full regeneration and the input of high-voltage faults within a training environment, the rig is now a world-leading resource that is already receiving significant interest from other training facilities across the UK."
---