23 December 2017
UK drivers head into the Christmas period with pump prices at their highest since 2013's festive period, according to the AA's Fuel Price Report.
Those heading home back to their families on trips of 200 miles or more could be spending an extra £5 on petrol if they fill up on the motorway as opposed to the cheaper supermarkets.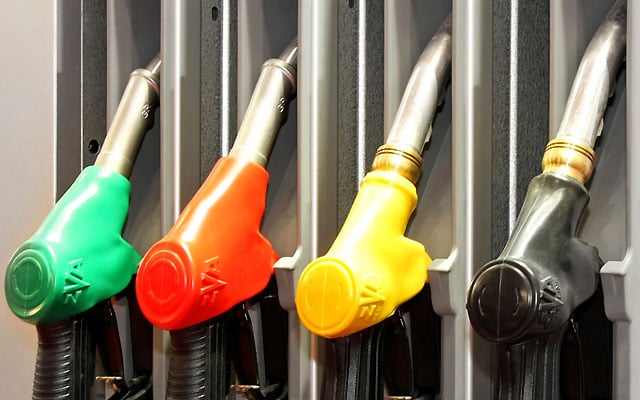 Petrol
Mid week, petrol averaged 120.69p a litre across the UK. That compares with 115.8p this time last year, 103.4p for Christmas in 2015 and 115.8p in 2014.
Diesel
Diesel averages 123.18p a litre, compared to 118.4p, 106.8p and 121.8p a litre over the previous three Christmases.
Drivers have to look back to 2013 for petrol (131.0p a litre) and diesel (138.4p a litre) that was more expensive for festive travellers.
The increased cost of driving home for Christmas
It means that a petrol car averaging 40 miles per gallon and being driven home from London to Exeter for Christmas will consume fuel worth £21.97 this festive period, compared to £21.08 last year and £18.82 in 2015.
Likewise, a traveller in the same car heading to Manchester from London will spend £27.40 on petrol this festive period, compared to £26.29 last Christmas and £23.47 during the previous one.
Supermarket fuel, when compared to oil company brands, is not as cheap as it was last month. However, that 200-mile trip to Manchester would typically cost £26.47 from an Asda fuel pump (116.59p a litre) but £31.08 from an M25 motorway service area pump (136.9p a litre).
According to an AA Populus poll, 40% of UK drivers will be making trips of 20 miles or more during the Christmas getaway on Friday. Equating to 13 million drivers, the more than 260 million miles driven that day signifies bumper pump sales for fuel retailers throughout the country.
Travellers under pressure feel abused
"Travellers under pressure, whether during work hours or heavy-traffic periods such as the Christmas getaway, feel abused. Train fares go up 3.4% next year, motorway pump prices are up to 20p a litre dearer than at supermarkets, and parking and bus lane fines are reaped on an industrial scale. This all adds to the sense felt by drivers and other people who just want to get around that they are seen as being ripe for exploitation," says Edmund King, the AA's president.
Train fares go up 3.4% next year, motorway pump prices are up to 20p a litre dearer than at supermarkets, and parking and bus lane fines are reaped on an industrial scale
"This could change next year if the Government stands up for the people who elect them and introduces the pump price transparency and competition championed across Europe – information systems that led to Austrian petrol prices falling by as much as 3.6% and diesel costs down between 1.5% and 2.5%."