Whether it's keeping your car safe from the elements (or neighbourhood birds), or just storing everything you can't squeeze into the house, having a garage is an undeniable asset. But will your belongings be covered if they get damaged or taken from your garage?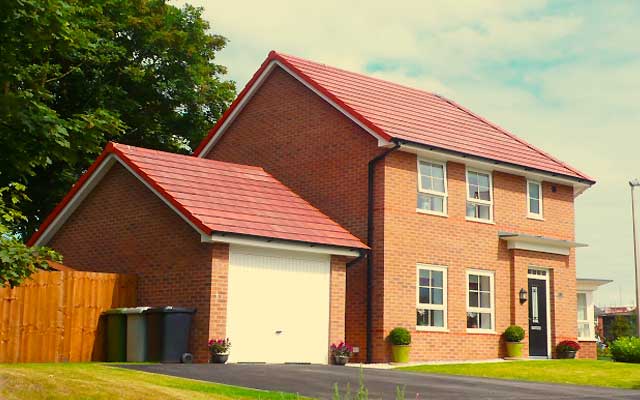 Garage contents insurance
If you have contents insurance, and your garage is located inside the boundaries of your home, your garage and most of the contents stored inside will usually be included in your policy. But the value of what's covered might depend on the individual insurer. So it's best you check before filling your garage up with valuable items. Our standard contents policy will cover you for theft and damage up to £3,000, and our Home Insurance Plus gives you peace of mind to the sum of £7,500.
There could still be some exclusions though. Bikes may have separate single item limits, and you could be expected to prove you have yours locked up, even inside the garage. Other valuable items - including jewellery, furs, watches, laptops and money - are not likely to be covered. Always check your documents for any listed exclusions.
What about my car?
If you've told your car insurance company you keep your vehicle in the garage overnight, parking it anywhere else could risk invalidating any potential claims for damage or theft.
Buildings insurance and my garage
Your buildings insurance will cover you for any damage to the structure of your garage, and other outbuildings. Like with contents insurance, there might be a limit to just how much you'll be covered for.
As with most buildings insurance you won't be able to claim for damage from everyday wear and tear, so keep on top of any potential problems you notice with your garage.
Does my garage have to be attached to my house?
As long as your garage falls within the boundaries of your property, it doesn't matter whether it's built-in to your property or detached; your insurer should be happy to offer you a quote if you have to make a claim. If it's part of a block of garages sitting off your property, it's likely your insurer will cover it as standard, but you should let them know the exact location when taking out your policy.
Securing your garage
When looking around for a quote, insurers might ask you how secure your garage is. By making yours less vulnerable to break-ins, and keeping on top of any maintenance, you might be able to lower the cost of your premiums.
To improve your garage's security:
When updating the locks to your home, don't forget to include the garage.
Add garage door bolts or defenders – which you can buy from any DIY store or online.
Consider installing a burglar alarm and security lights – this'll be especially useful if your garage isn't attached directly to your home.
Get a home insurance quote from us today and we'll get to work on protecting the things that are important to you.