You can use child restraints approved to either 'R129' or 'R44', and will come across both types in shops.
The new standard for car seats, ECE Regulation 129 known as i-Size doesn't replace the more familiar Regulation 44 (R44) but runs alongside it.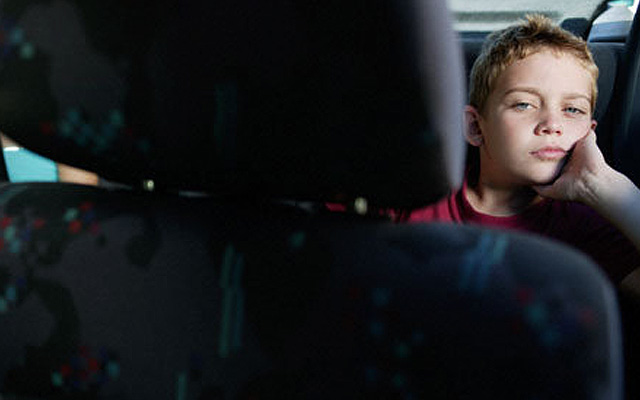 R44
Overlapping weight groups (0-13kg, 9-18kg, 15-25kg and 22-36kg).
Can be confusing.
Can encourage you to switch your baby to forward-facing seat too early.
i-Size
Seats can be used up to the maximum stature (natural standing height) of the child, specified by the seat manufacturer.
Minimum requirements for i-Size:
Rear facing may be applied to any age of child.
Restraints for children up to 15 months must be rear facing.
Restraints for children up to 15 months must accommodate at least a child with a stature of 83cm.
Forward-facing seats mustn't be designed to accommodate a stature below 71cm.
A convertible seat in rear-facing configuration must accommodate children up to at least 83cm in height.
i-Size seats can only be attached using ISOFIX anchorage points – there's no option to install i-Size restraints using adult belts.
Why choose i-Size?
You're more likely to know your child's height than their weight so it should be easier to tell if a seat is suitable.
i-Size seats keeps your children rear-facing for longer – rear facing is safer.
i-Size approval includes a side impact test so seats should offer better all-round protection.
ISOFIX should make fitting easier compared to seats fitted using adult belts.
Check your handbook
i-Size child seats can be used in any 'i-Size approved' seating position and must be installed according to the car manufacturer's instructions.
Check your vehicle handbook first to see if any seating positions are 'i-Size approved' (not available in cars registered before July 2013)
Vehicle-specific ISOFIX
If your car doesn't have any i-Size approved seating positions, you may still be able to use an i-Size child restraint on seats with ISOFIX anchorage points. This is only if the vehicle and seating position are included in a vehicle-specific application list, supplied by the child restraint manufacturer.
If you plan to use your child seat in more than one vehicle it's important to check that all have i-Size approved seating positions or appear on a vehicle specific application list.
8 February 2017